An instagram model known as Sheyla Fong thinks she can make the Guiness Book of World Records by posing in the "world's smallest bikini" that measures just 3cm wide.
In photos Sheyla posted on Instagram, the tiny bikini which she said she specifically measured, is so small that it becomes a struggle to conceal her private body parts.
Sheyla, who lives in Miami, Florida, claims to earn a staggering £100,000 a year by flaunting her curves on Instagram and insists she felt great in the bikini.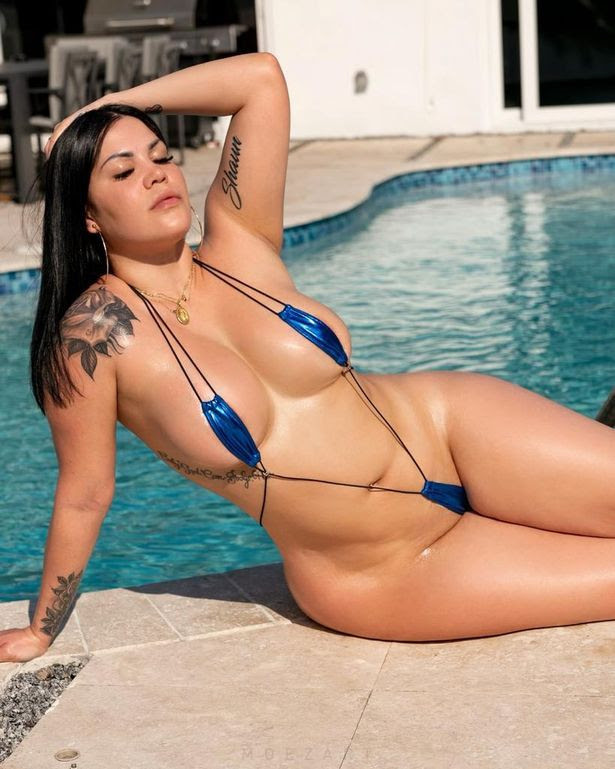 She said to Sun UK: "Despite being bold, the bikini is very comfortable to wear."
Sheyla, who is originally Cuban / Jamaican, hopes the tiny cossie will win her a place in the Guinness World Records book.
"It would be a privilege for me to be in the Guinness Book with this bikini.
"I don't think anyone can make and use a thinner one than that."
Author: Kolade Ololade
Multiple Award Winning Blogger:: Content Provider :: Graphics Designer :: Social Media Manager :: PR :: Human Resource Enthusiast