Nigerian Gay activist, Bisi Alimi is celebrating World AIDS Day 16 years after he tested positive for HIV.
In his post, he said the first four years after he was diagnosed with HIV was tough for him because of the stigma and the discrimination he faced at the time.
According to him, he's been able to overcome all of that following the support and love from the people that matter to him.
Sharing a photo of his blood sample being extracted from his arm, he wrote:
On this World AIDS Day, I want to share this again. It's has been 16yrs I tested positive for HIV. 16yrs I have been living with the virus. The first 4yrs was hard and tough for me, not because of the virus, but because of the stigma and the discrimination and shame. I look back at those 16yrs and where I am today and there is no better way to say this; the resilience and support and love of the people that matter has kept me alive, kept loving, and kept me inspired.

If you are living with HIV, please know that it is no more a death sentence and you can actually live positively with HIV.

Finally, I hope you will acknowledge and appreciate that you are all you have and this life is a gift and what others say or think about you is not your business, but theirs.

Happy World AIDS Day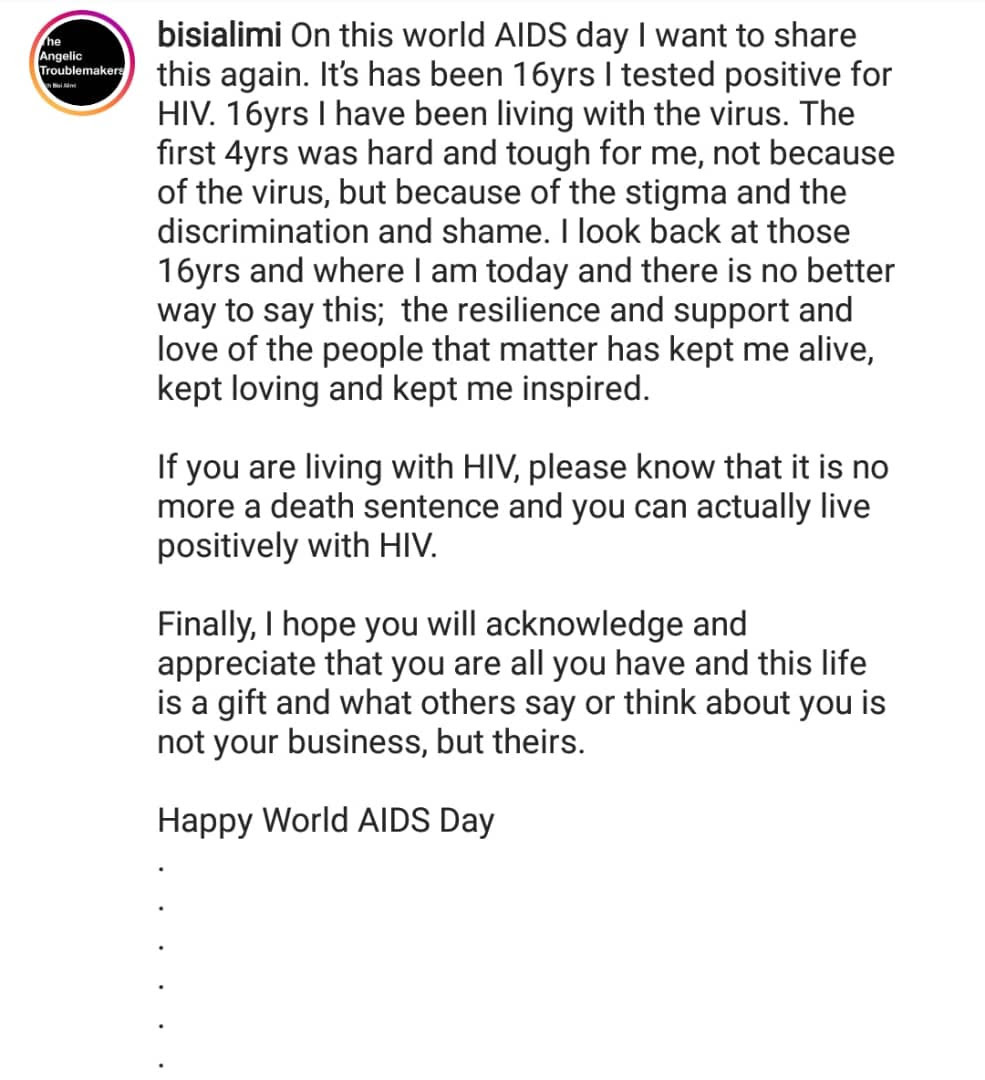 Author: Kolade Ololade
Multiple Award Winning Blogger:: Content Provider :: Graphics Designer :: Social Media Manager :: PR :: Human Resource Enthusiast