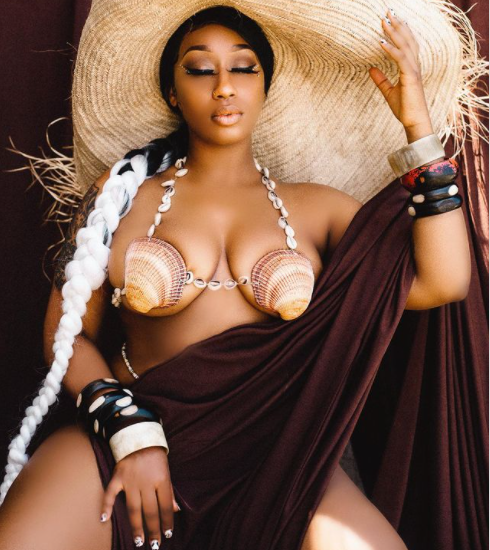 Victoria Kimani's boobs threatened to spill out as she rocked a bra made from shells and cowries.
The shell cups of the bra worn by the Kenyan singer managed to only cover a little more than her nipple.
She also adorned her waist with beads then covered her lady bits with a loose piece of clothing.
Author: Kolade Ololade
Multiple Award Winning Blogger:: Content Provider :: Graphics Designer :: Social Media Manager :: PR :: Human Resource Enthusiast