A transgender Filipino woman has made history after being the first to be crowned Miss Intercontinental New Zealand 2020.
Arielle Keil, 26, who was born in Davao City, Philippines as a boy named Andrew, grew up in Auckland, New Zealand. He started transitioning in 2017 and had his gender reassignment surgery earlier this year.

She spent $15,000 on the 'top to bottom' procedure that involved breast implants and a vaginoplasty in Thailand.
The beauty queen, who was recently crowned describes being the first post-operative transgender contestant to compete in the Miss New Zealand pageant as 'actually bada**'.
Speaking to Metro.co.uk, she said: 'The pageant was an amazing experience! It's something I've wanted to do for the longest time so to actually live out my dream has been amazing!'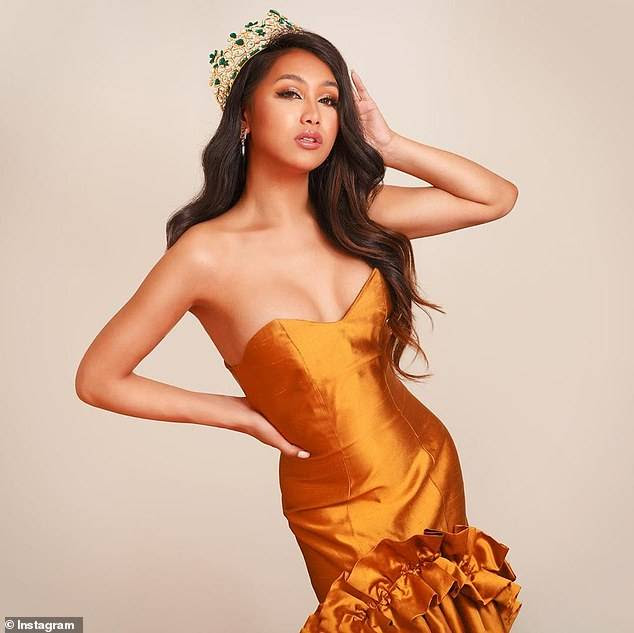 Arielle, who is studying for a fashion design bachelor's degree, revealed coming out as a transgender woman was more 'terrifying' than telling people about being a gay man.
According to her, she decided to be openly transgender to avoid having any regrets in later life.
Arielle said: 'I'd already spent the formative years of my life as the wrong gender, I didn't want to waste my twenties in the wrong body either.
'This way of thinking really helped me come out to my parents because I knew that whatever their reaction was, this was something I needed to do for myself.'

The 26-year-old was initially kicked out by her family, who struggled to support her decision they found out she was undergoing hormone treatment. They gave two choices – 'to stop or leave home.'
The beauty queen disclosed that she packed everything she owned into a black rubbish bag and left her family home, not knowing what would become of her.
'My life turned upside down when I transitioned … but I would rather go through hell as a woman than have an easy life as a man,' she said. 'Whatever the universe wants to throw at me – do it.'
Arielle, who battled severe bouts of depression and contemplated taking her own life during her transition, says she's happy, not scared, and here to stay as a woman.
Author: Kolade Ololade
Multiple Award Winning Blogger:: Content Provider :: Graphics Designer :: Social Media Manager :: PR :: Human Resource Enthusiast