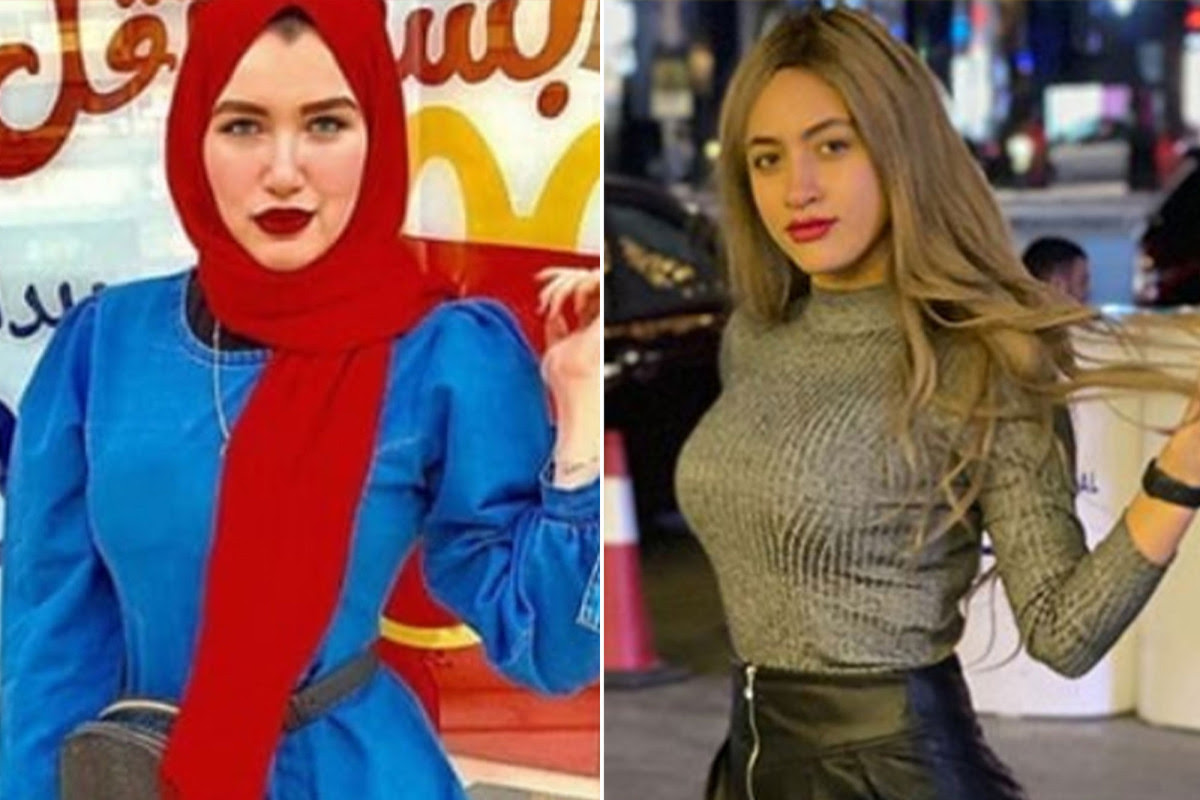 An Egyptian court has sentenced five young women to two years in prison for posting "indecent" dance videos on TikTok.
The prosecution statement named two of the defendants 20-year-old student Haneen Hossam and 22-year-old Mawada Eladhm and said the other three helped run their social media accounts.
The women were also fined 300,000 Egyptian pounds (A$26,000) each for "violating the values and principles of the Egyptian family," inciting debauchery and promoting human trafficking, according to a statement from the public prosecutor.
Haneen Hossam and Mawada Eladhm rose to fame though TikTok, amassing millions of followers for their video snippets which include sharing of footage of themselves wearing makeup, posing in cars, dancing in kitchens and making funny skits.
However, their social media stardom became their undoing in a country, where citizens can land in prison for vague crimes such as "misusing social media," "disseminating fake news," or "inciting debauchery and immorality."
Their lawyers have vowed to appeal the ruling.
Eladhm's lawyer, Ahmed el-Bahkeri, confirmed the sentencing, saying the prosecution deemed Eladhm's photos and videos "disgraceful and insulting."
"Eladhm was crying in court. Two years? 300,000 Egyptian pounds? This is really something very tough to hear," said Samar Shabana, the attorney's assistant.
"They just want followers. They are not part of any prostitution network, and did not know this is how their message would be perceived by prosecutors," she added, in reference to their posts encouraging young women to share videos and chat with strangers in exchange for money on another social media platform.
A widely circulated online petition described the arrests as a "systematic crackdown that targets low-income women," following the arrest 10 female TikTok users have been detained or prosecuted by authorities in recent months.
Author: Kolade Ololade
Multiple Award Winning Blogger:: Content Provider :: Graphics Designer :: Social Media Manager :: PR :: Human Resource Enthusiast