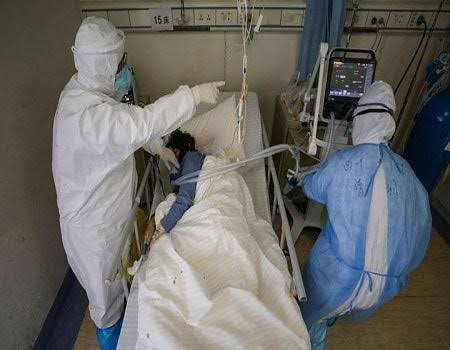 The federal government said on Monday, July 13, that it is working towards getting more oxygen to attend to emergencies as deaths resulting from coronavirus complications keep increasing.
The Secretary to the Government of the Federation and PTF Chairman, Boss Mustapha, said this in Abuja during the briefing of the COVID-19 task force.
The Presidential Task Force (PTF) on COVID-19 said the number of patients hospitalized with the deadly virus is on the increase and the major concern of the government is to have enough oxygen nationwide to attend to emergencies.
"An enhanced risk communication strategy becomes inevitable when we realise that within the last 24 hours, the world witnessed the largest single day cases of 230,370 while in Nigeria, last week recorded the highest weekly fatality of 70 deaths," the SGF said.
He said there were plans to establish one sample collection centre in each of the 774 local government areas in the 36 states of the federation and the FCT.
Tanks of oxygen are used to treat people with breathing problems, a common problem faced by some COVID-19 patients. When the case is severe, a ventilator is deployed.
Author: Kolade Ololade
Multiple Award Winning Blogger:: Content Provider :: Graphics Designer :: Social Media Manager :: PR :: Human Resource Enthusiast