Daddy Freeze has reacted to the backlash that trailed a video of him dining with arrested suspected fraudster, Hushpuppi.
The media personality known for calling out Pastors over some of their actions, was accused of hypocrisy for dining with Hushpuppi. He was also accused of mocking unemployed Nigerians as he mentioned how much the "Instagram" big boy's driver and cleaner makes.
Here are some posts below;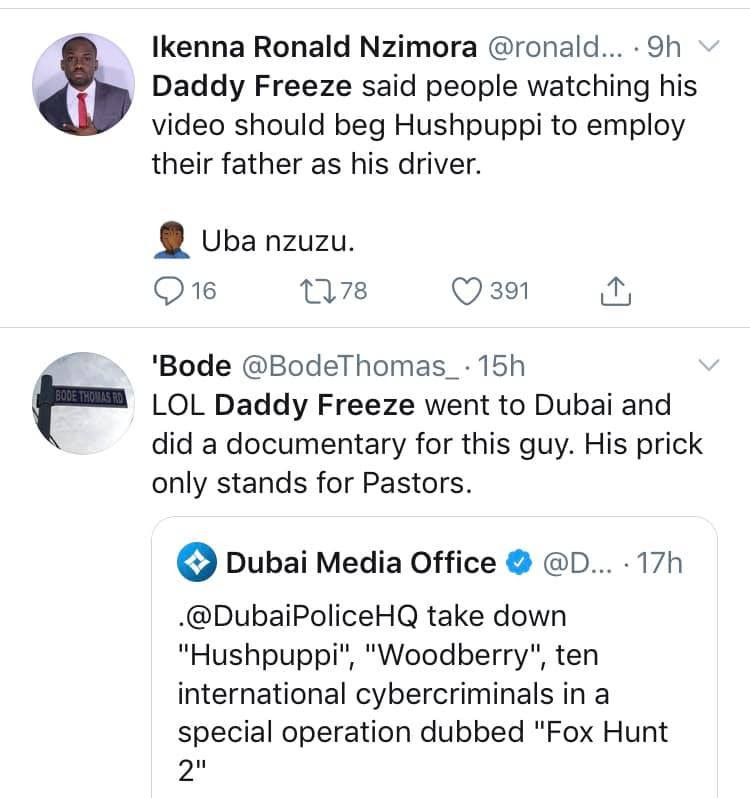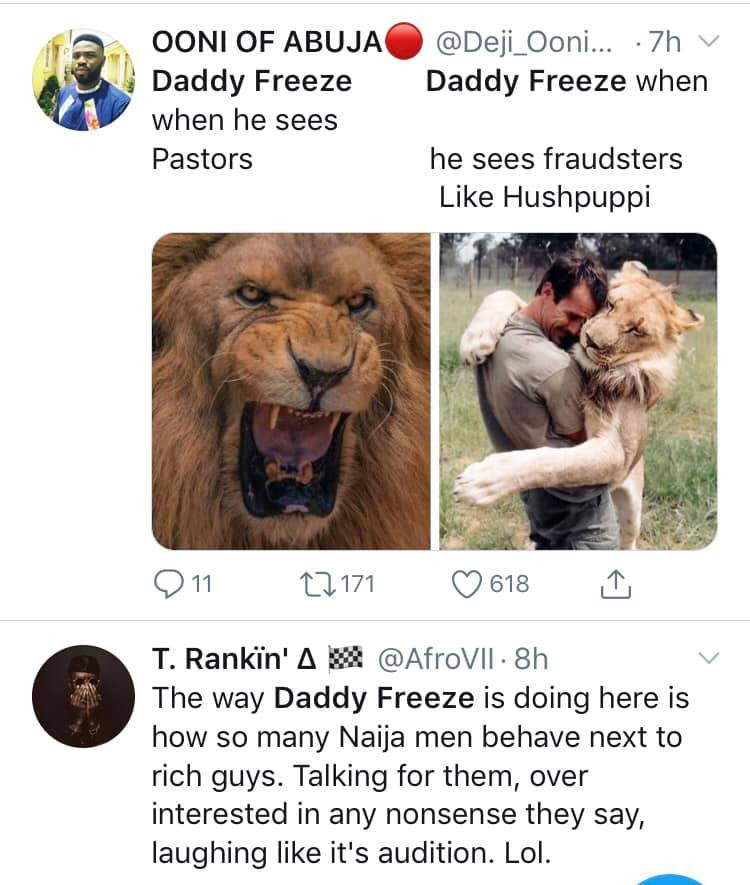 Daddy Freeze has however defended himself by quoting Mark 2:15 where Jesus dined with "sinners". He added that Nigerians are funny people and he is glad that he is not accountable to anyone except his master. The media personality went on to block social media users who were trolling him and also said "he will say what will make them drink sniper".
On being a hypocrite, he stated that he uses the scripture to point fingers at Nigerian Pastors while they can't do same to him.
Author: Kolade Ololade
Multiple Award Winning Blogger:: Content Provider :: Graphics Designer :: Social Media Manager :: PR :: Human Resource Enthusiast