A male model is currently trending on Twitter after two men took to the platform to claim that he molested them.
The two men accusing Solomon are also models and they narrated how he allegedly sexually assaulted them.
The men accused him of being manipulative. They both said he came on to them and when they refused, he became angry and started trying to guilt-trip and manipulate them.
The revelation has made Solomon the number 1 trending topic on Twitter as people called him out and accused him of other things.
See below.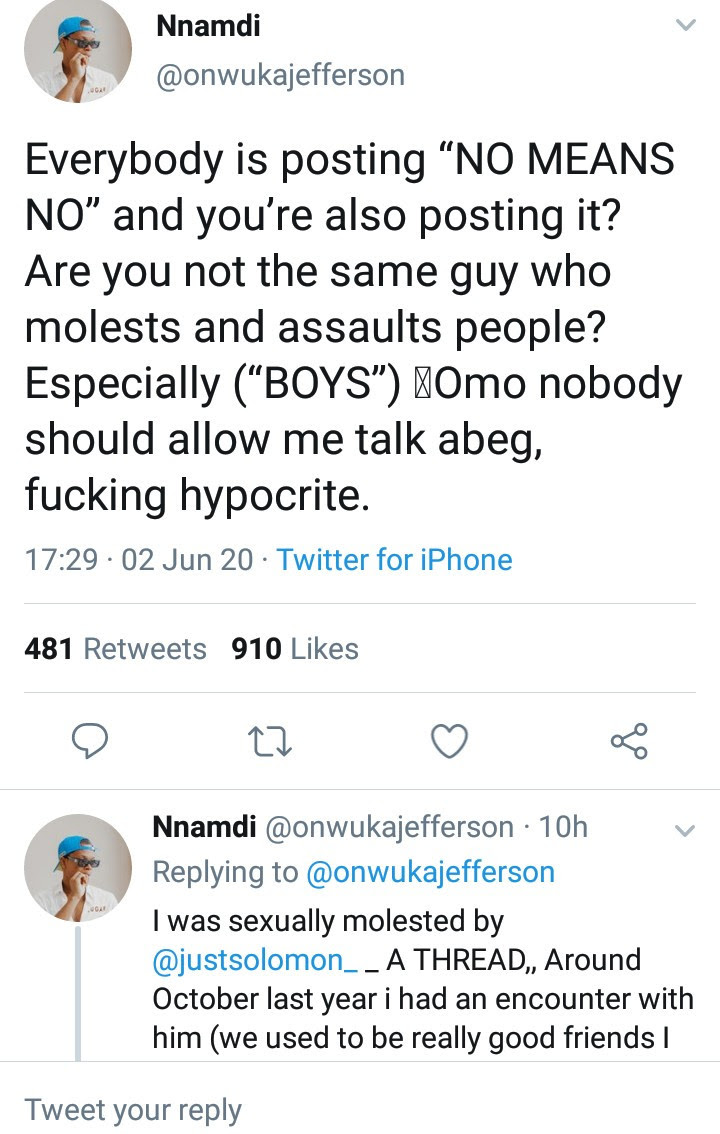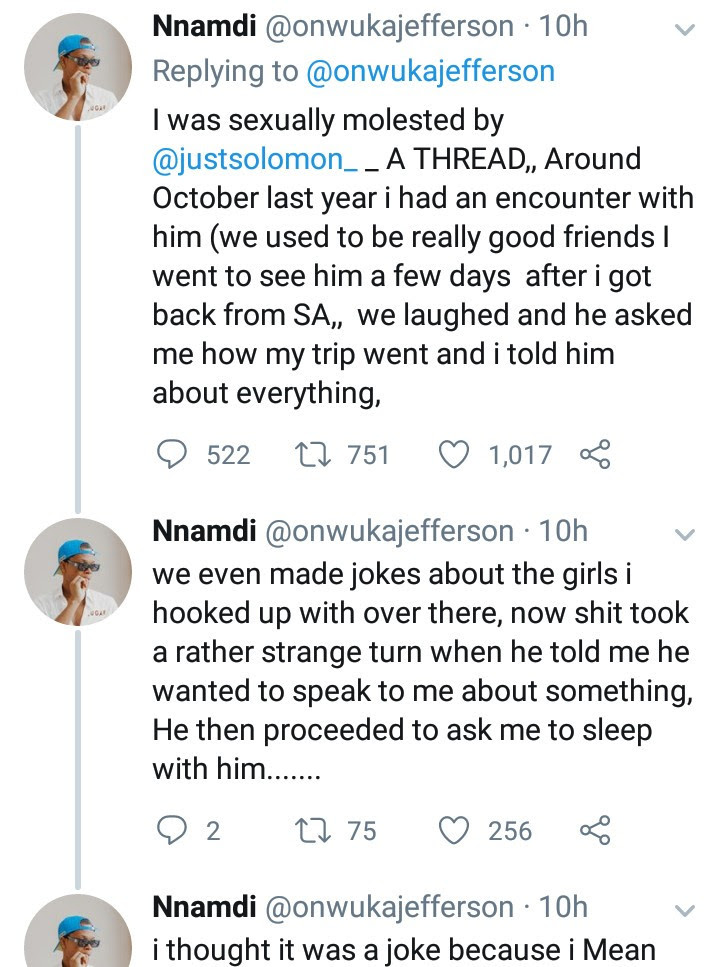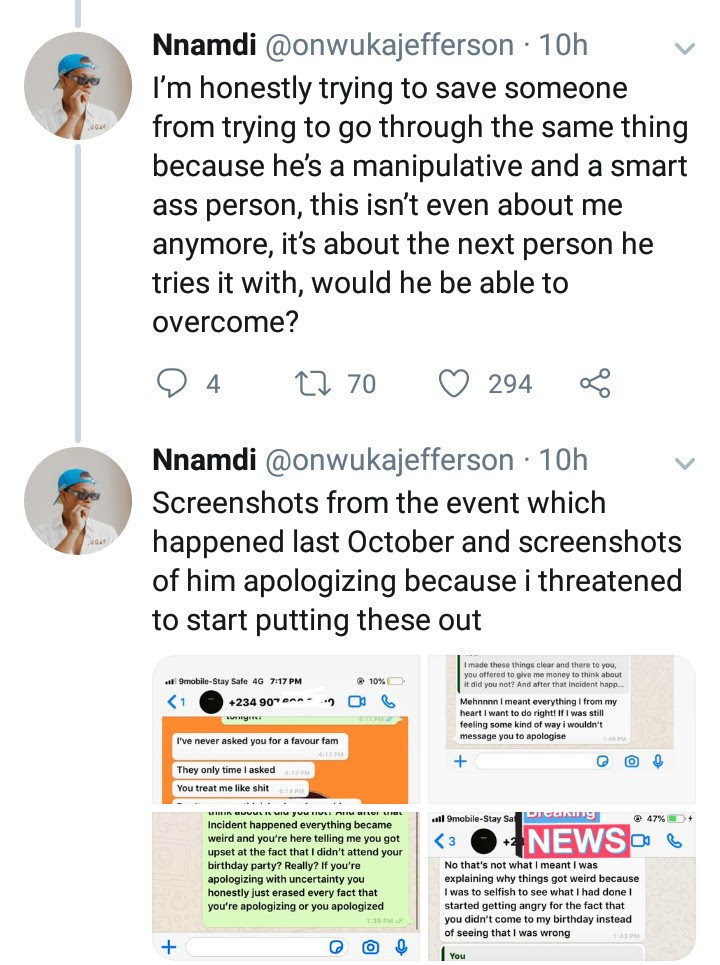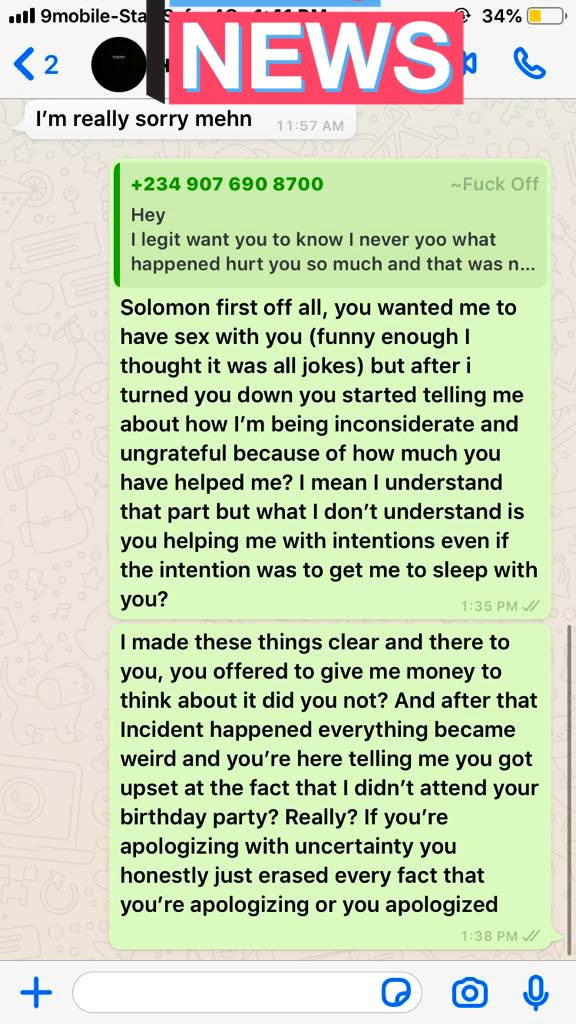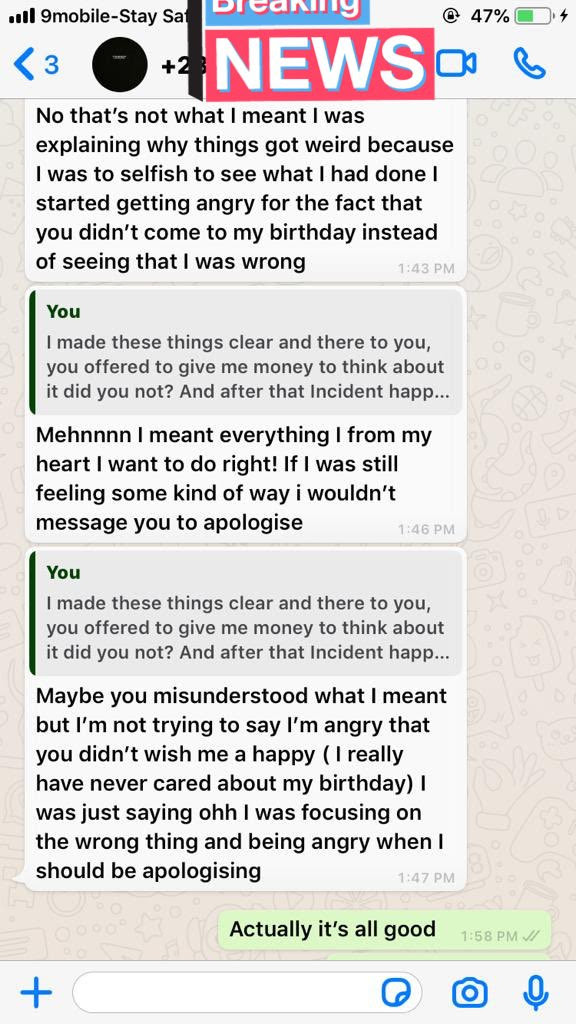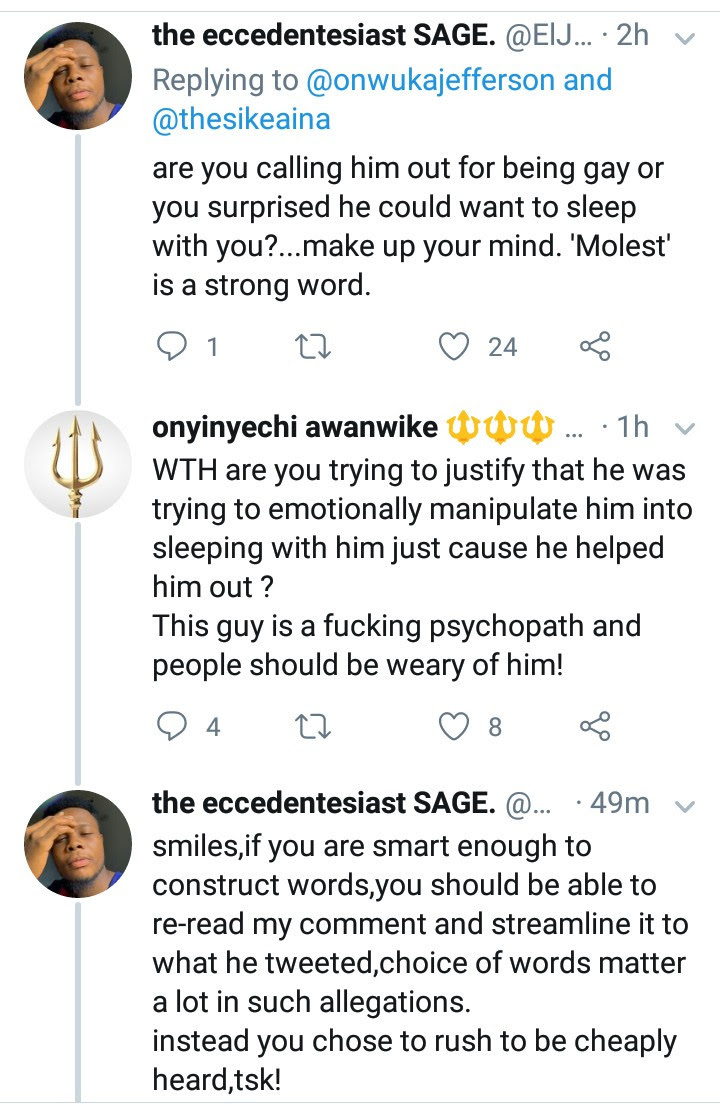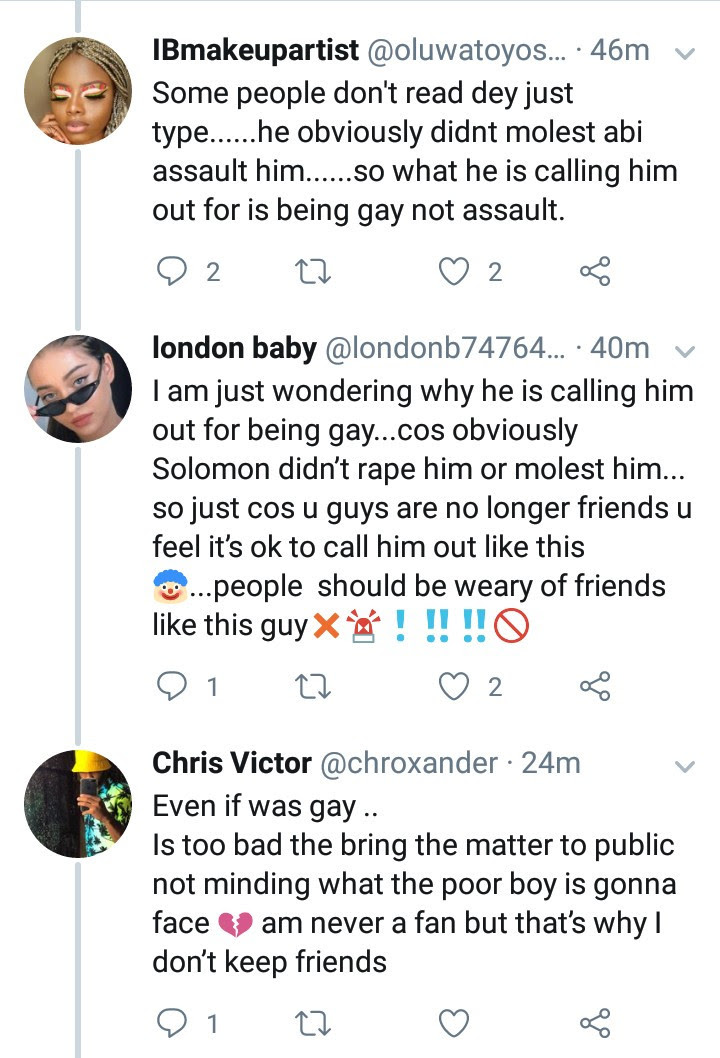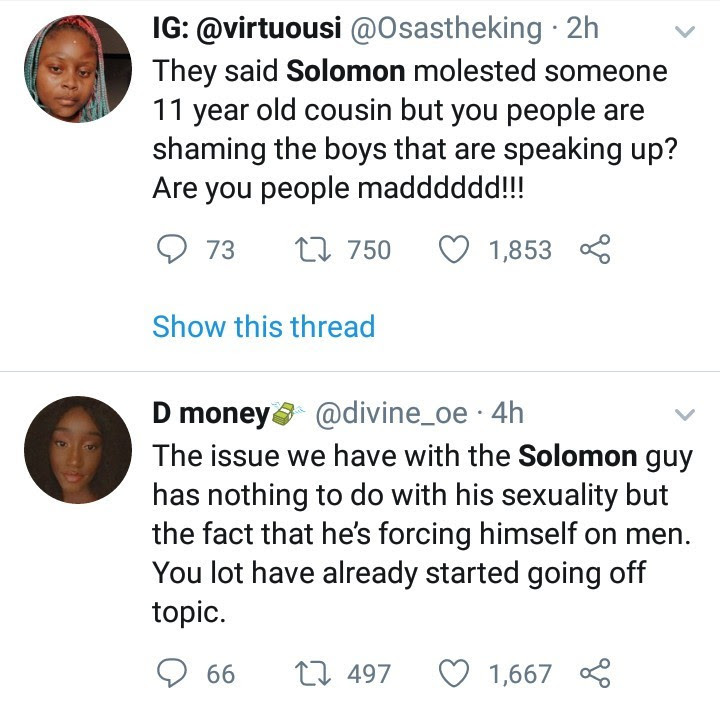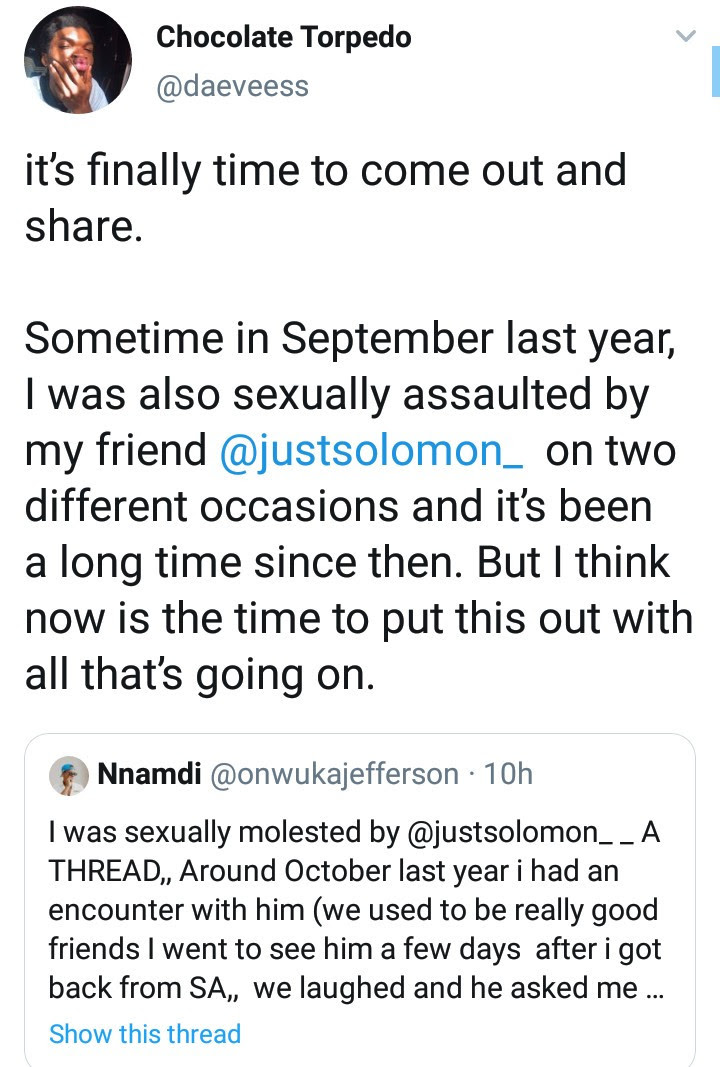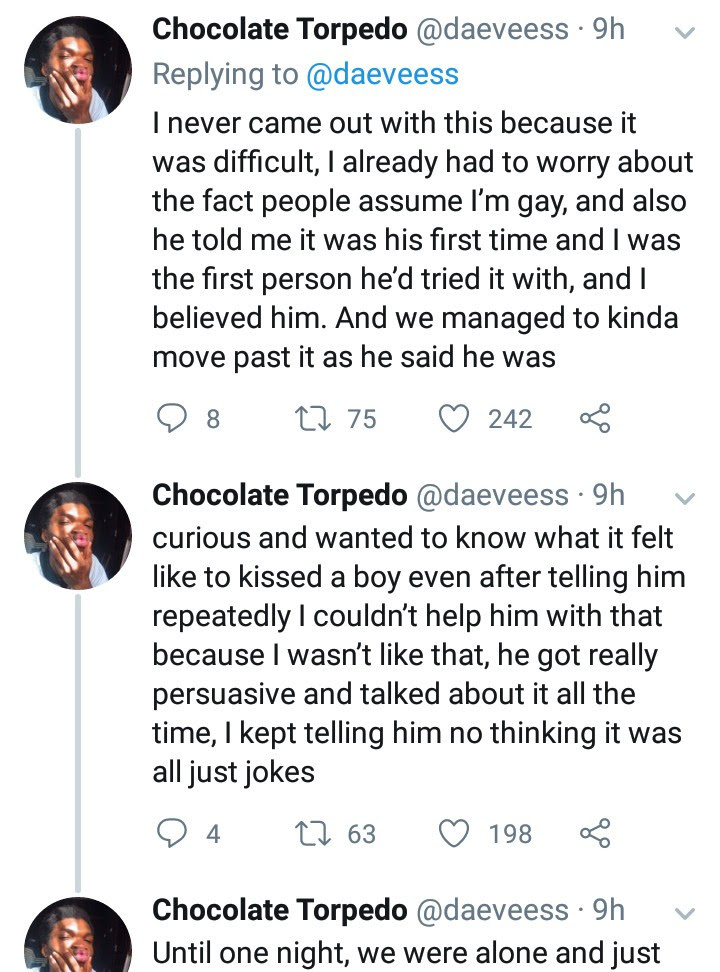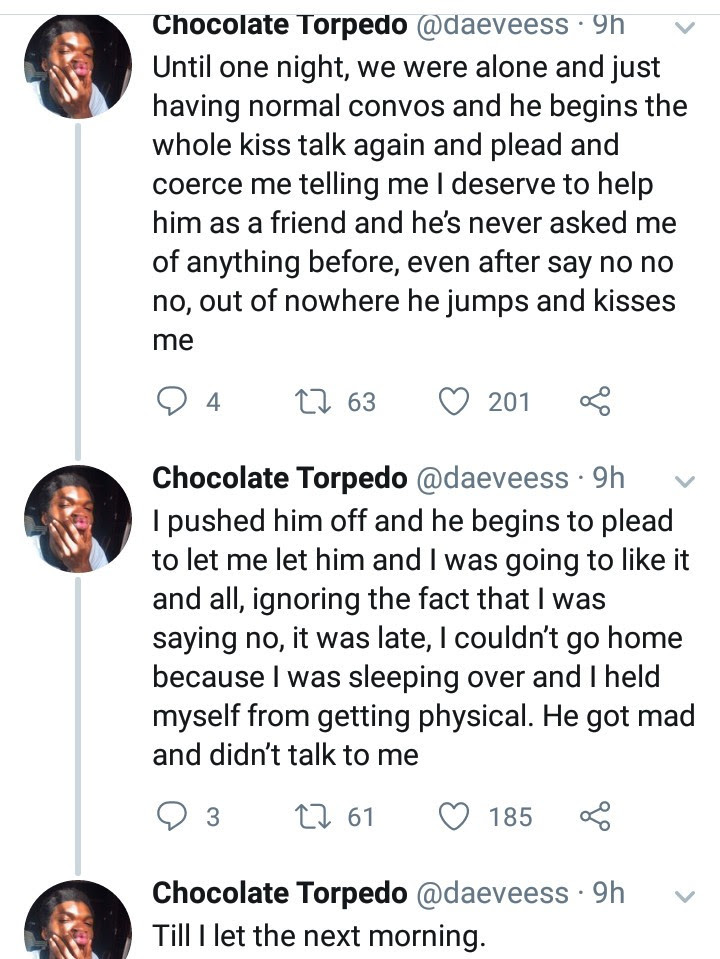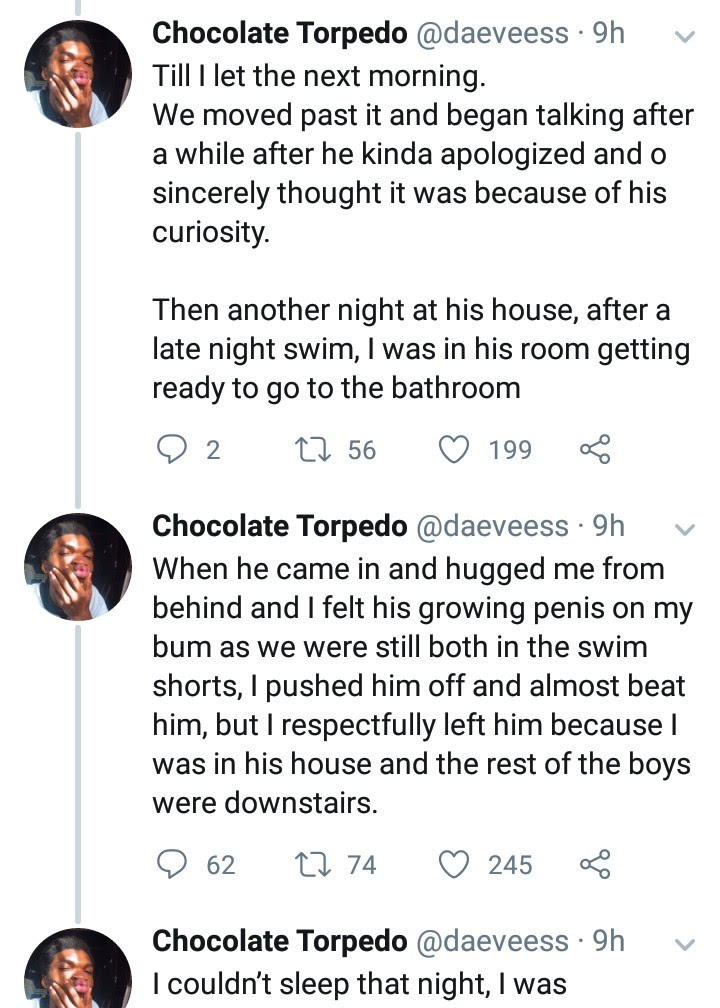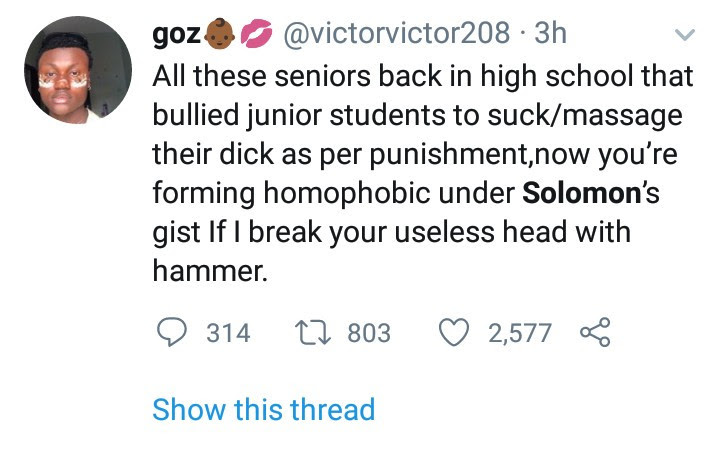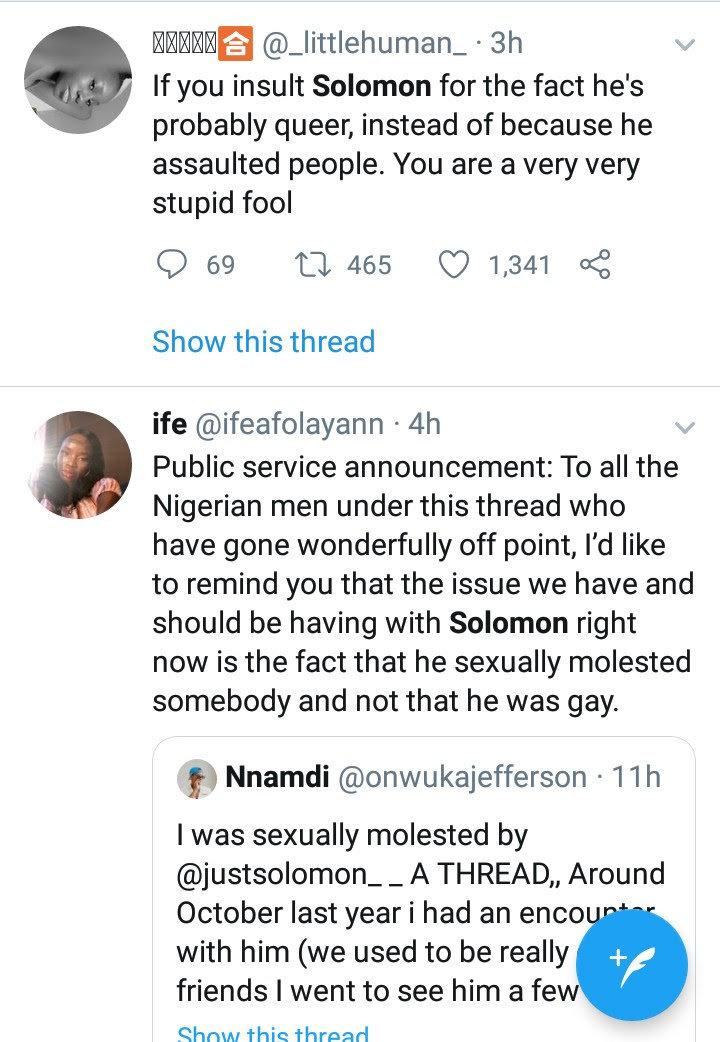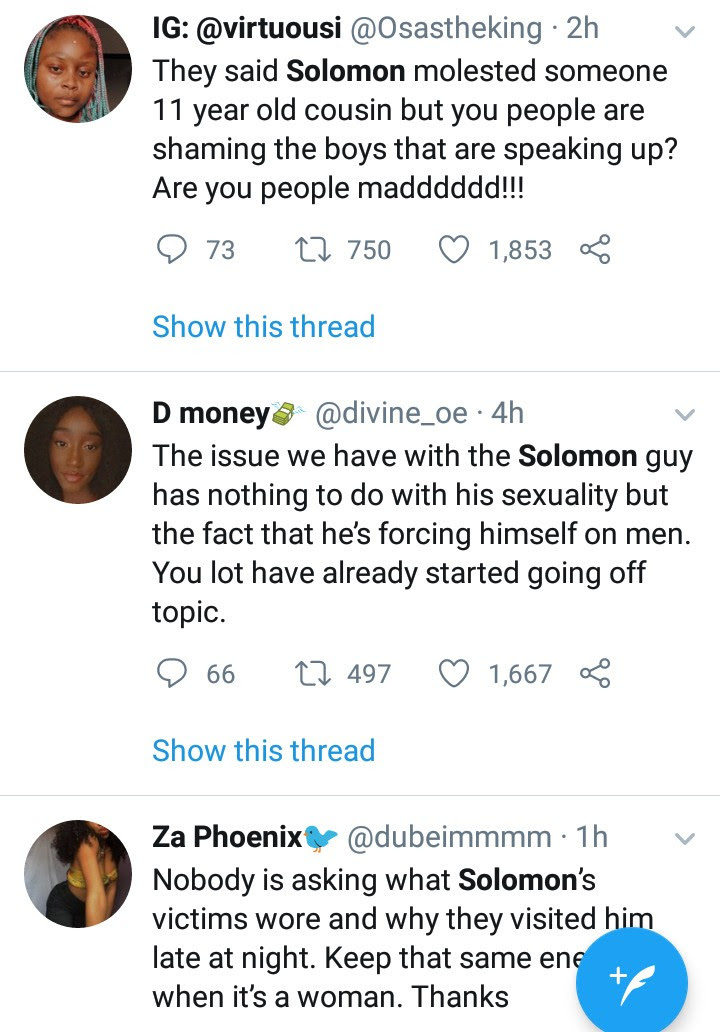 Author: Kolade Ololade
Multiple Award Winning Blogger:: Content Provider :: Graphics Designer :: Social Media Manager :: PR :: Human Resource Enthusiast