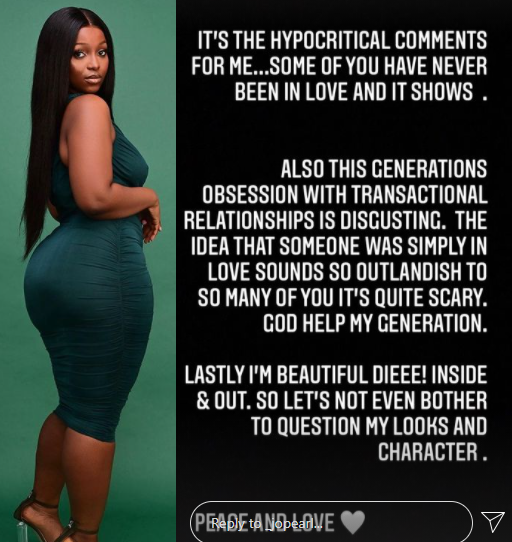 Jo Pearl, the woman who alleged she and Burna Boy have been seeing each other for two years, has responded to attacks she received for going public.
The curvy model took to her Instagram Stories to address comments from her critics.
She wrote: It's the hypocritical comments for me… Some of you have never been in love and it shows.
"Also this generation's obsession with transactional relationships is disgusting. The idea that someone is simply in love sounds so outlandish to so many of you, it's quite scary. God help my generation.
"Lastly, I'm beautiful dieeee! Inside & out So let's not even bother to question my looks and character. Peace and Love."
She added: "While people are trolling, I've never felt so free in two years. I'm scheduled to see my therapist tonight."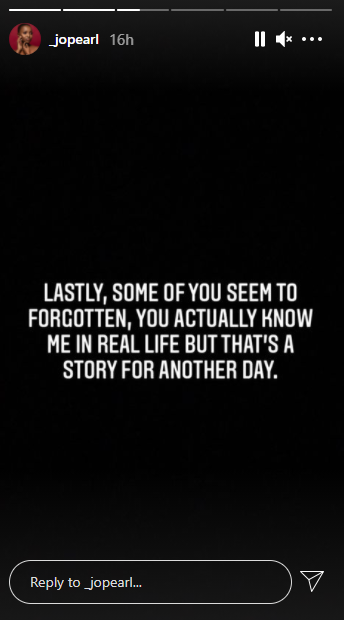 Author: Kolade Ololade
Multiple Award Winning Blogger:: Content Provider :: Graphics Designer :: Social Media Manager :: PR :: Human Resource Enthusiast