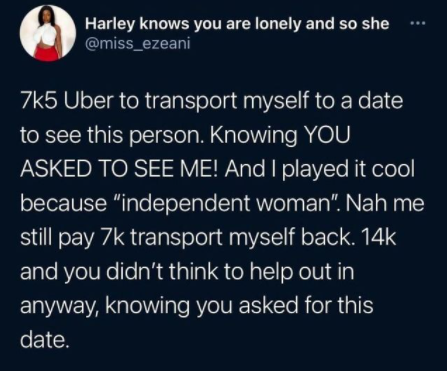 A Twitter user has called out Nigerian men after she spent 14,500 Naira on transportation for a date and the man "didn't think to help out in anyway."
She explained that as an "independent woman", she paid for Uber to the date after the man asked to see her. She also took Uber back.
She was angered by the fact that the man did not pitch in and she took to Twitter to call him out.
Read her tweets below.
Author: Kolade Ololade
Multiple Award Winning Blogger:: Content Provider :: Graphics Designer :: Social Media Manager :: PR :: Human Resource Enthusiast