There's an argument going on on Twitter after a HR person shared a screenshot of his chat with a job applicant and revealed she won't be getting the job because of her response.
The HR person, Emmanuel Kamal Muhammed sent the job applicant named Mary a message on WhatsApp and she replied asking who he is and how he got her number.
The company's representative responded askingMary to calm down but she flared up instead. By the time he introduced himself and explained that he was calling to tell her she got the job, the woman realised her error and began apologising.
However, it was too late and he told her she won't be given the job anymore.
After the tweet was shared online, a great number of Twitter users responded, telling the company representative that the way he started off the chat is what led to the kind of response he got from the woman.
Others said the man didn't begin the chat well but pointed out that the woman could also have been more polite in her response.
Read the chats and reactions to it below.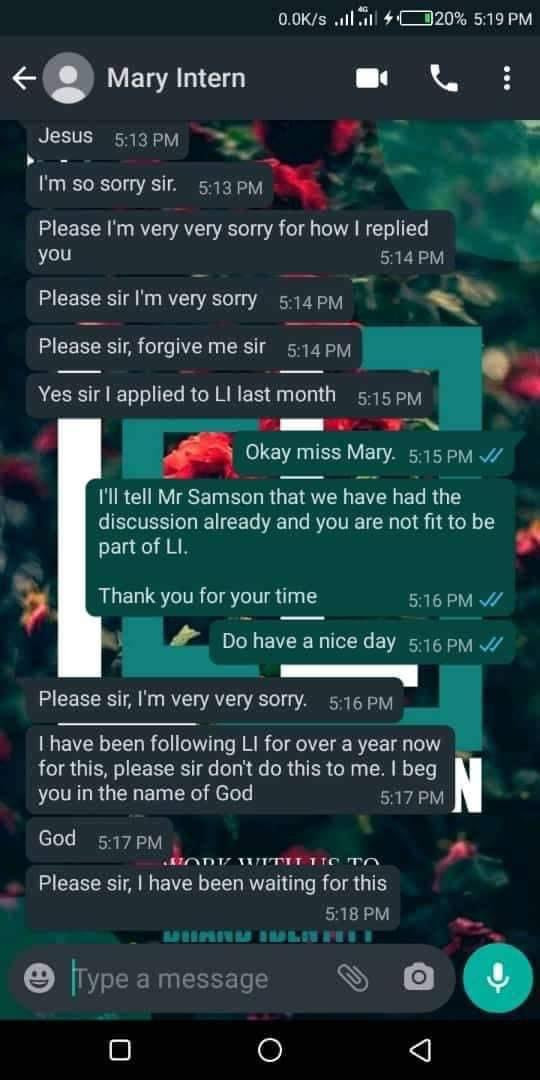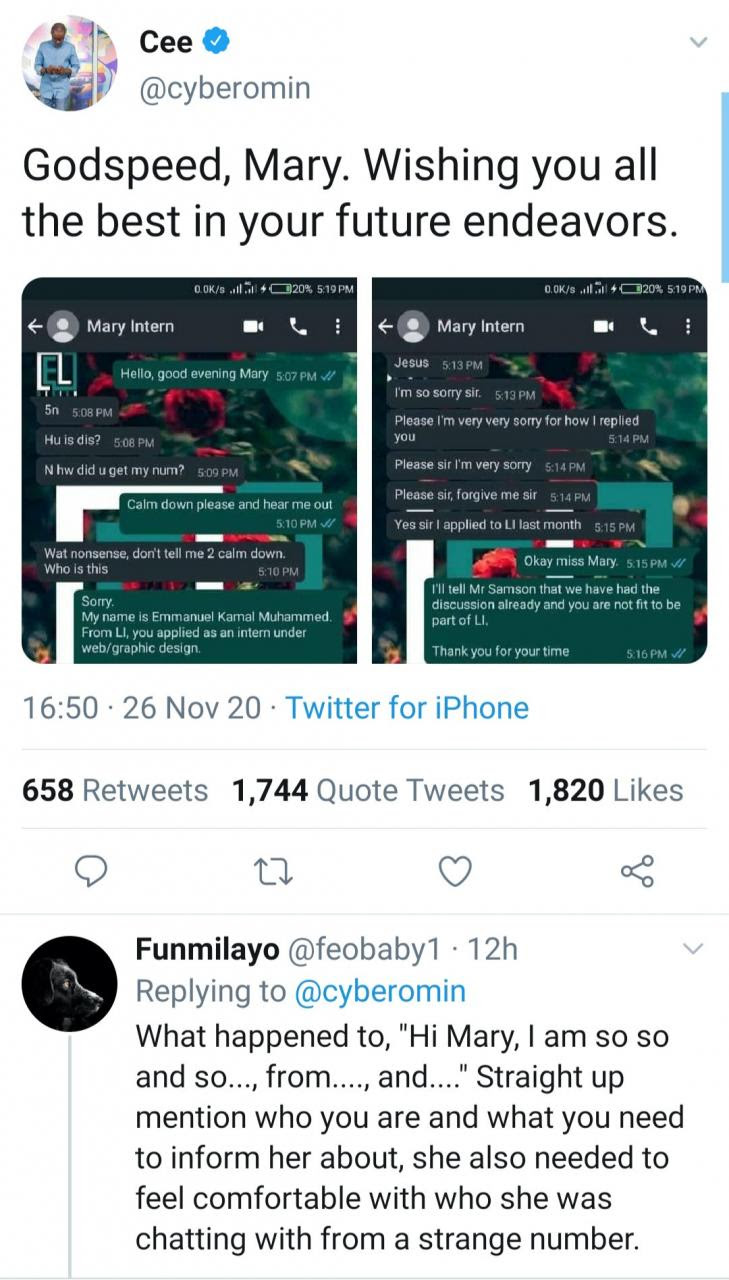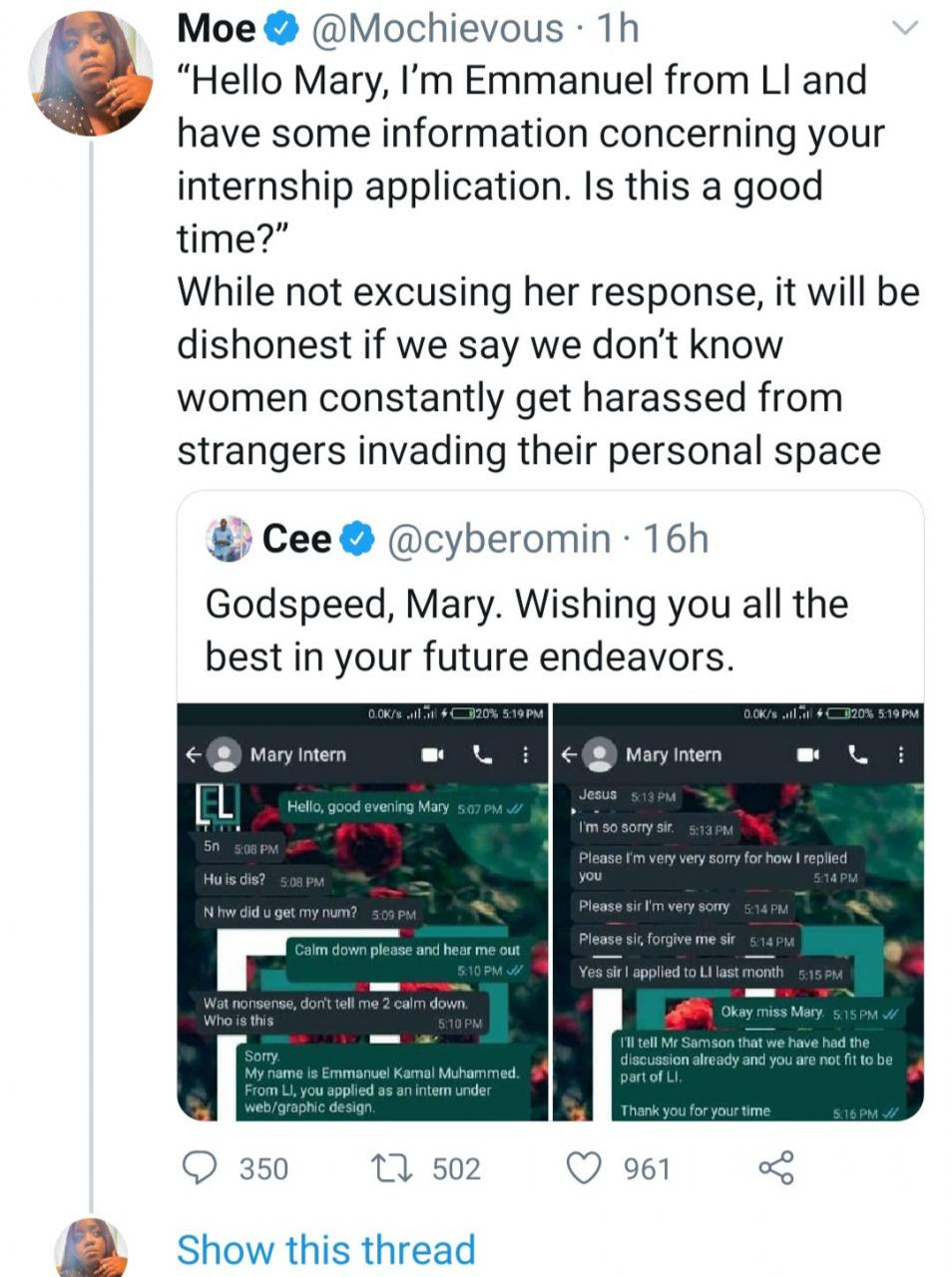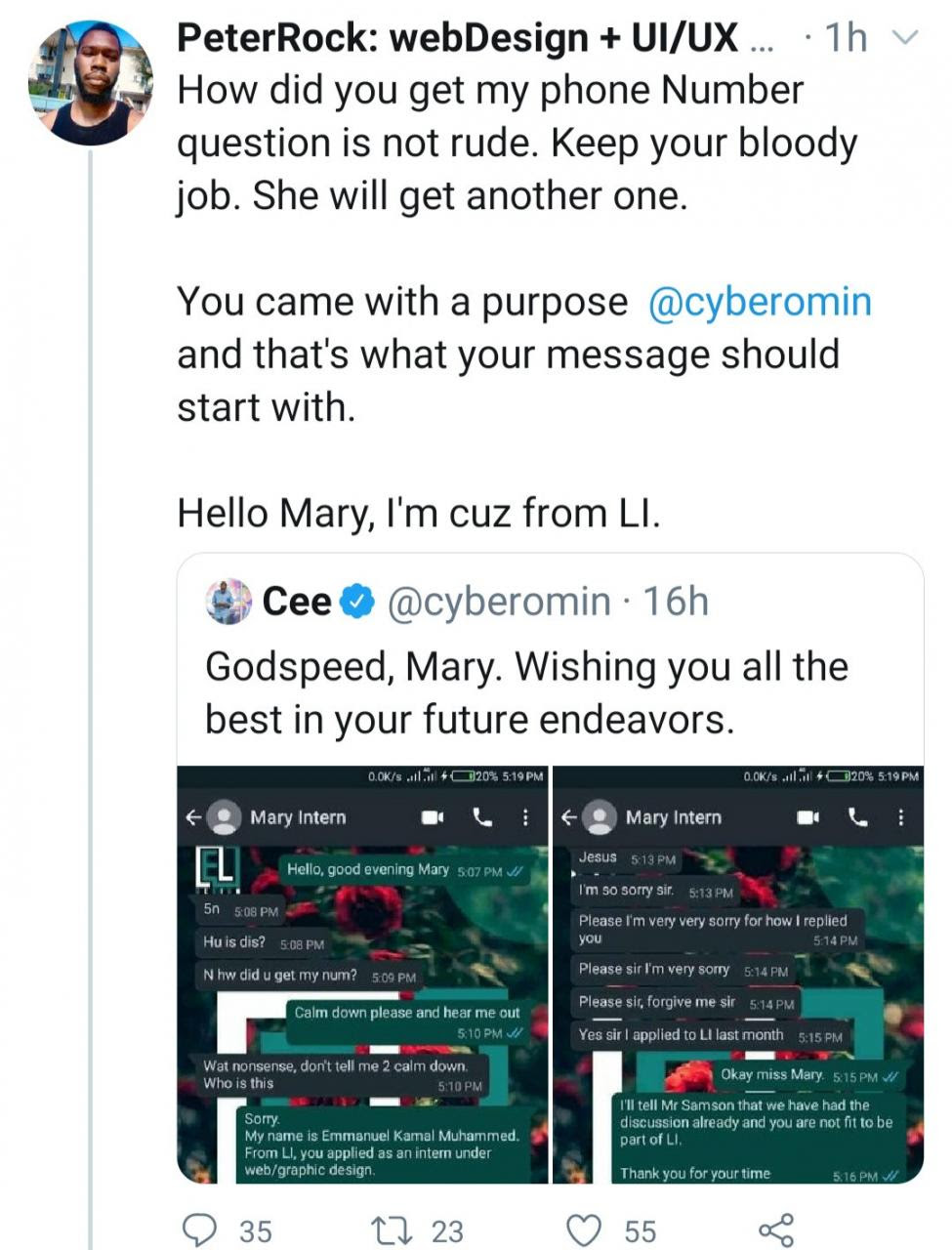 Author: Kolade Ololade
Multiple Award Winning Blogger:: Content Provider :: Graphics Designer :: Social Media Manager :: PR :: Human Resource Enthusiast