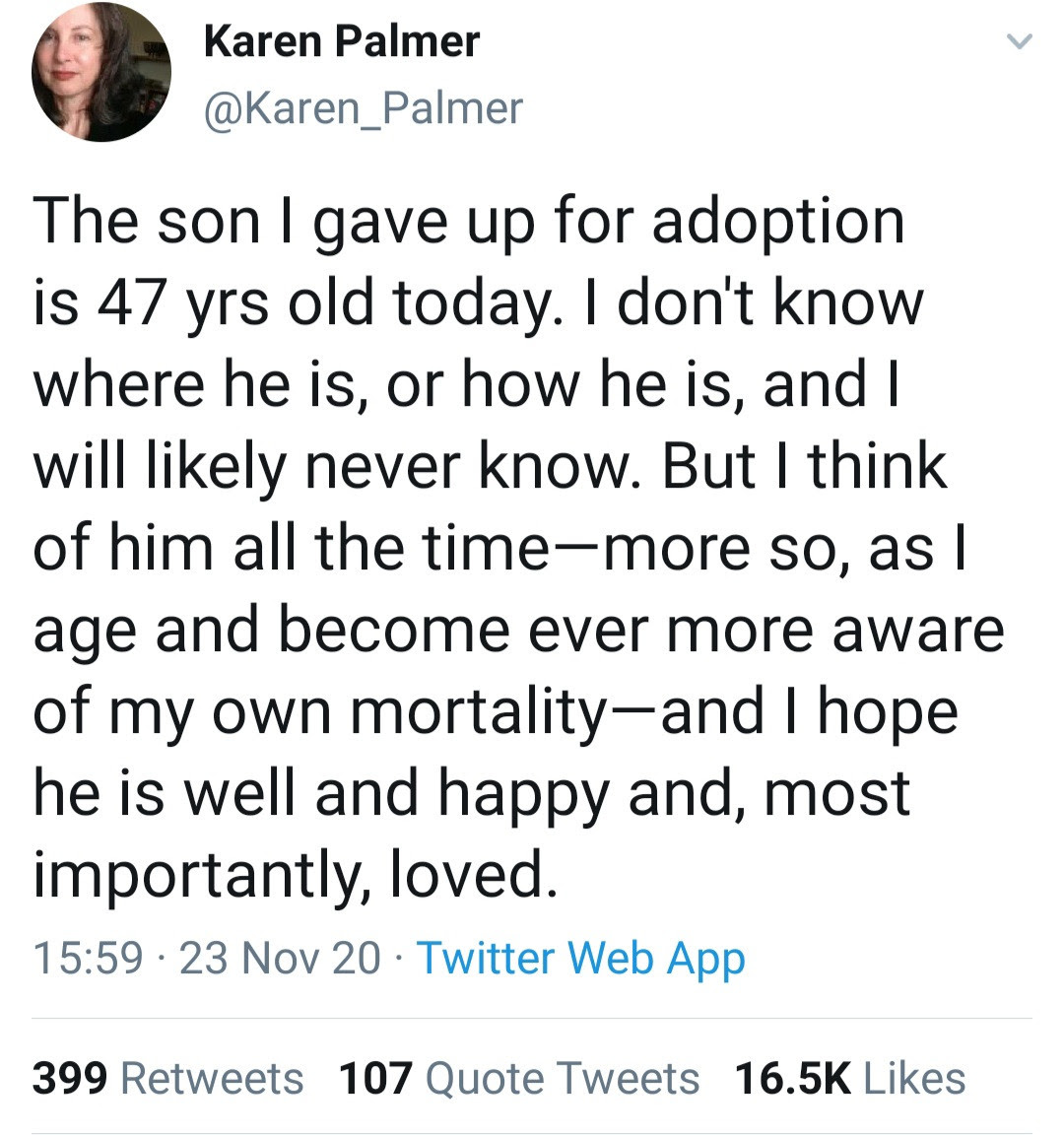 A woman who made the painful decision to give her son up for adoption took to Twitter to post an emotional tweet on his 47th birthday.
She said she doesn't know where her son is now and may never know but hopes he is well, happy and loved.
She tweeted: "The son I gave up for adoption is 47 yrs old today. I don't know where he is, or how he is, and I will likely never know. But I think of him all the time—more so, as I age and become ever more aware of my own mortality—and I hope he is well and happy and, most importantly, loved."
Her tweet prompted other mothers who gave kids up to share their stories too.
Also, people who were adopted replied, expressing how they feel towards their birth parents. Most said they have no hard feelings because they believe their birth mother did what was best for them. But some said they do not ever want to meet their birth mother and expressed anger at being given up for adoption.
See some replies below.
Author: Kolade Ololade
Multiple Award Winning Blogger:: Content Provider :: Graphics Designer :: Social Media Manager :: PR :: Human Resource Enthusiast