John Ogu has dismissed claims he was threatened into apologizing for asking Super Eagles players to boycott AFCON 2020 games in solidarity with the #EndSARS campaign.
John in an interview with BBC had asked his teammates to pull out from AFCON as a way of lending their support to the call for an end to SARS and police brutality in Nigeria. He made the call shortly after the protesters were shot at the Lekki tollgate.
On Wednesday, October 28, John took to social media to apologize. According to him, he made the demand for his teammates to pull out from the football tournament during the heat of the competition, and that he later realized that he crossed the line.
Following his statement, his followers said that he must have been threatened to make the apology. The footballer took to LIB's Instagram page to dismiss the allegation that he was threatened into making the apology. See his comments below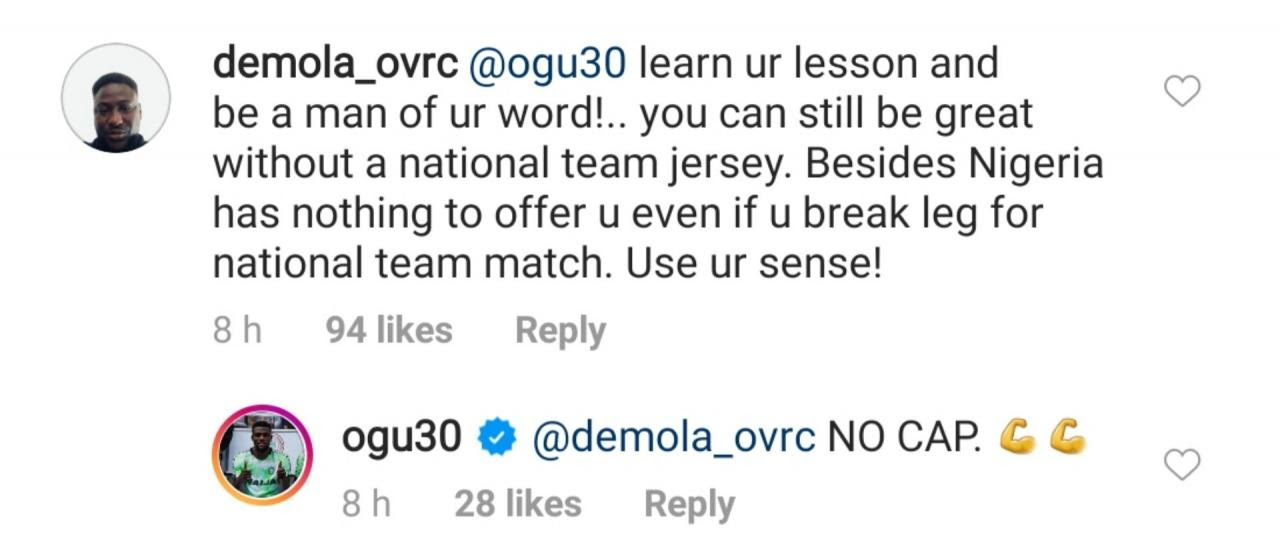 Author: Kolade Ololade
Multiple Award Winning Blogger:: Content Provider :: Graphics Designer :: Social Media Manager :: PR :: Human Resource Enthusiast