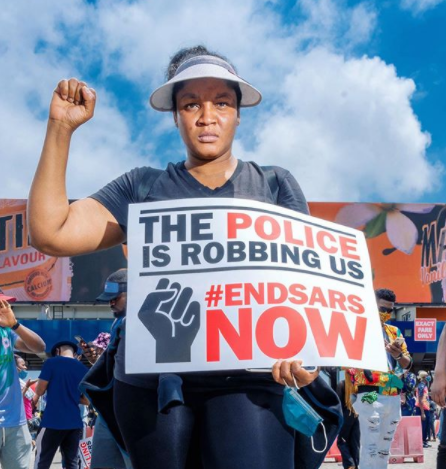 Omotola Jalade-Ekeinde has apologized for her initial statement about the Lekki toll gate shooting.
The actress, while trying to warn people against sensationalising the Lekki tragedy, passed her message across in a way that angered Nigerians.
She wrote: "If People died during the Lekki Toll Assault , let their people speak out please and if there were No deaths then enough with the sensationalization because it does not remove from the Crime that happened. PEACEFUL PROTESTERS WERE ATTACKED. WHY? BY WHOM ! #EndImpunityinNigeria."
Nigerians called her out and she has now deleted the controversial tweet and apologized for it.
In a number of follow-up tweets, she said her tweet was "misunderstood". She also admitted making a "mistake".
She added: "I hope you know I don't doubt people died ! I hope you understand that we need to collate these now and not continue with the I'm dissapointed I'm leaving talks. Get Angry again. We Can't stop."
She also shared a video released by DJ Switch, who witnessed the Lekki shooting, narrating what happened on that night and showing bullet casings and bullets fired at protesters.
On Instagram, Omotola shared a video released by a doctor at Doren hospital who said multiple victims of the Lekki shootings were brought in and one died from a gunshot wound to the heart.
Read Omotola's posts below…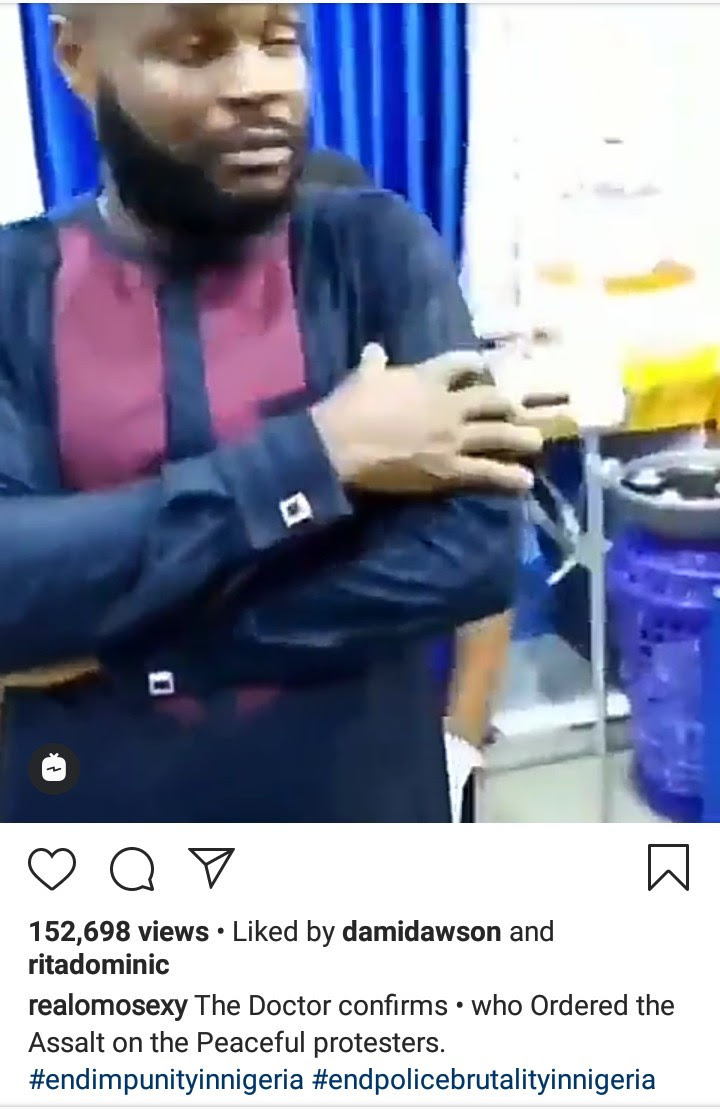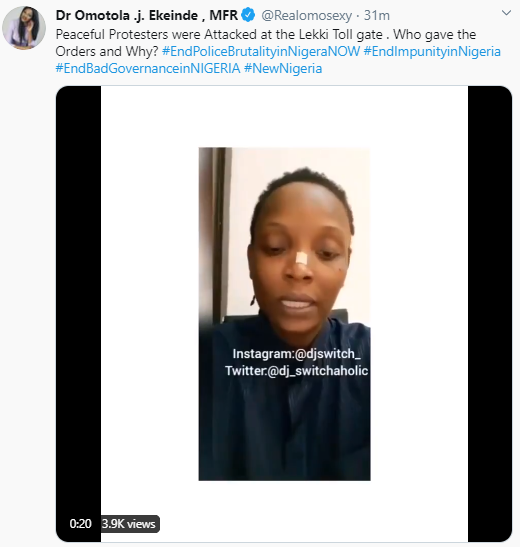 Author: Kolade Ololade
Multiple Award Winning Blogger:: Content Provider :: Graphics Designer :: Social Media Manager :: PR :: Human Resource Enthusiast