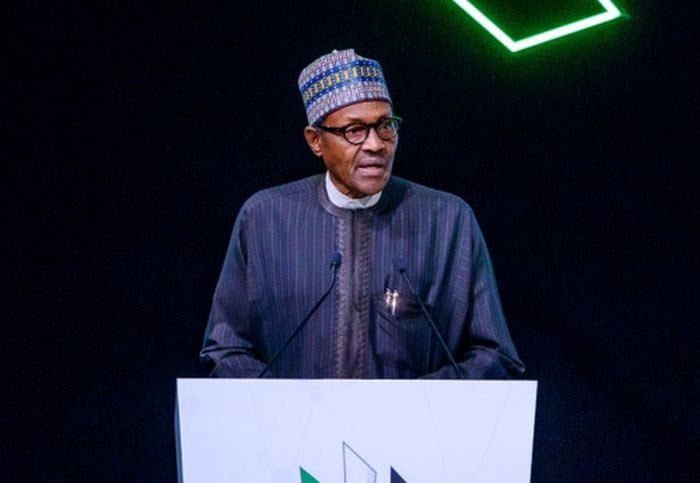 President Buhari has reportedly revealed that 69 persons were killed in the #EndSARS protest across the country.
BBC reported that the Nigerian President disclosed this during a virtual meeting with former leaders and security chiefs on Friday October 23. He said that 51 civilians, 11 police officers, and seven soldiers were killed in the unrest.
Buhari was quoted saying in a statement released by Femi Adesina that the killing came off an "initial genuine and well-intended protest of youths which was hijacked and misdirected".
It was further gathered that the Nigerian President who stated that his administration will not allow miscreants and criminals to continue to perpetrate acts of hooliganism in the country, accused the protesters of refusing to call off the protest in spite of meeting their demands.
The statement read;
"Unfortunately, the protesters refused to call off the protest and engage the government to address their grievances. Instead, they became emboldened and gradually turned violent.

"We shall also continue to ensure that liberty and freedom, as well as the fundamental rights of all citizens are protected. Here, I want to also reaffirm our commitment to preserving the unity of this country.

"The President thanked the former Heads of State for attending the meeting and their invaluable comments, observations and advice, adding that 'Nigerians expect nothing less from responsible statesmen'.

"Each of the former leaders commended President Buhari for steps taken so far to restore calm and order to the country and also applauded the presidential broadcast of Thursday as detailed and soothing to the country.

"The former heads of state were unanimous in their view that generation of employment and growing the economy including through direct foreign investments were critical to checking youth restiveness.

"The former heads of state also condemned the divisive and inciting pronouncements of separatists and were of the opinion that such acts should be stopped.

"Equally, the former leaders commended the actions taken by governors to address the demands of the ENDSARS protesters and their efforts to check the excesses of those who perpetrated violent acts and conduct.

"Finally, they called on youths to pursue peaceful means, in seeking redress through engagement with government and encouraged further conversation with the youths and other stakeholders in the country."
Author: Kolade Ololade
Multiple Award Winning Blogger:: Content Provider :: Graphics Designer :: Social Media Manager :: PR :: Human Resource Enthusiast