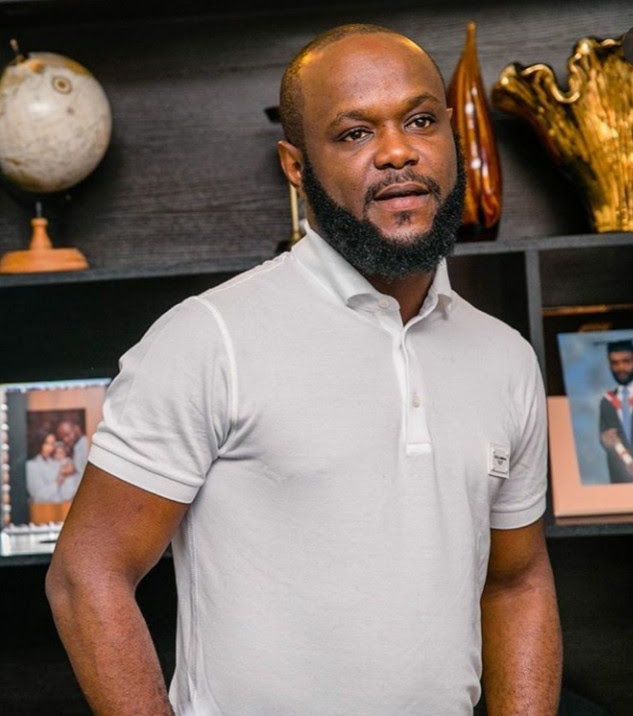 Seyi Tinubu, son of former Governor of Lagos state Bola Tinubu has weighed in on the #EndSARS protest by sharing some past experiences via an Instagram post.
The son of the APC chieftain noted that the young and old have been at the receiving end of actions perpetrated by some bad eggs in uniform for so long. He also revealed that he has intervened on behalf of hardworking, young Nigerians who have been caught in the web of "security operatives turning on those who they are supposed to protect".
Seyi added that as young Nigerians go around peacefully protesting for change in a fundamental flawed institution (The Nigerian Police), it is imperative Nigerians also let go of the mindset of optimism rather than the pessimism.
He further adviced the Nigerian police to adopt the model of the Rapid Response Squad of Lagos which was setup during his father's tenure and has been strengthened by subsequent governors including the incumbent, Governor Babajide Sanwoolu.
Seyi wrote;
For too long, many people – young and old have been at the receiving end of actions perpetrated by some bad eggs in uniform. People whose creed it is to serve and protect but have turned on those they are sworn to serve and protect.
.
For too long, this has gone unchecked. I have had to – on many occasions, intervene on behalf of hardworking, young Nigerians who were caught in this web.. But what of those who did not have the privilege of "knowing someone" or making that life saving call? Call their names – Tiamiyu, Tina, Kolade, Ifeoma, Jimoh, Ayomide, Chibuike, and many more. YES, Call all their names because THEY MATTER.
.
As young Nigerians go around peacefully protesting for change in a fundamental flawed institution (The Nigerian Police), it is imperative that we also do this with a mindset of optimism rather than the pessimism that has beset most of our national life. Change can happen but We must not lose sight of the change we want and must also stay open to seeing when this change is occcuring or when opportunities present themselves to crete this change. We must be ready to engage at all levels from protests to advocacy to policy, prayers, lobbying, legal and other non-violent means. We must and will make our voices heard.
.
We must not, as a matter of legitimacy of our cause – as affected young Nigerians, give in to violent expressions of this cause.
.
For instance, The Rapid Response Squad of Lagos, which was setup during my father's tenure and which subsequent governors including the incumbent, Governor Babajide Sanwoolu, have further strengthened, is a prime example of how tactical units of the Nigerian Police should be setup, supported and should operate. Focused on their primary responsibility, well equipped and true protectors of the Freedoms we so cherish.
.
As a proud Nigerian and father, I am ready to support the cause of those seeking to create a safer, happier, better Nigeria for my kids and the next generation. But as a citizen, I also know that change does not come easy. Dear young Nigerians, where we have to engage with those in a capacity to create change, let's engage respectfully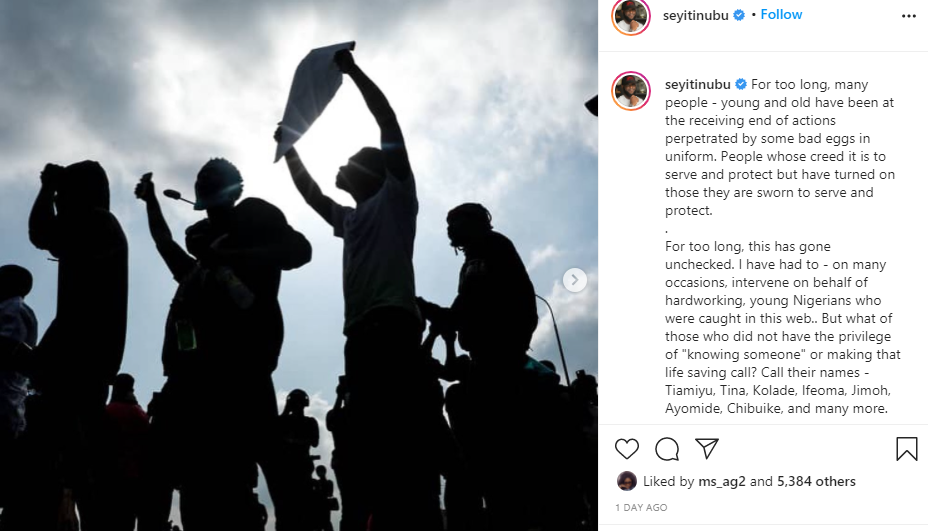 Author: Kolade Ololade
Multiple Award Winning Blogger:: Content Provider :: Graphics Designer :: Social Media Manager :: PR :: Human Resource Enthusiast