Nicole Chilaka-Ukpo, a German woman married to a Nigerian man from Imo state, filmed herself explaining to her son, 11, what Cardi B's WAP means.
"What is WAP?" her first son asks in the video, then she goes ahead to calmly tell him the meaning – a conversation most parents would rather avoid.
"WAP means Wet A*s P*ssy," she begins before going further to ask what he understands by "p*ssy".
She then explains to him that WAP "describes a p*ssy that gets very wet during sex".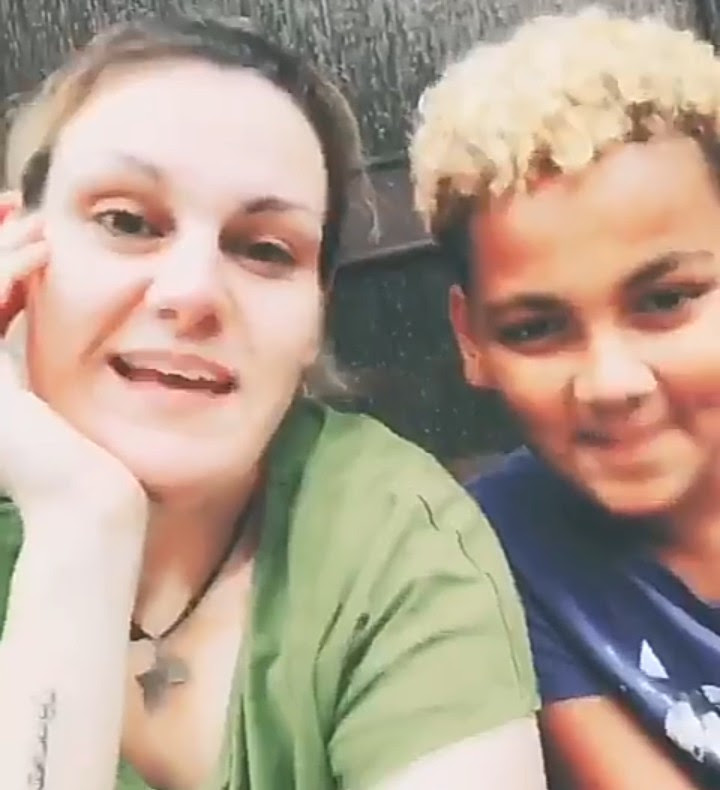 She explained to why she chose to be candid with her young son about sex, not minding if anyone thinks the conversation is not age-appropriate.
She said: "We, and that includes my husband who is from imo state, are absolutely on the same page when it comes to educating our children about anything that comes their way.
"We thrive to keep things honest with them at all times. We deeply belive that honesty and being open with them strengthens our relationship to our kids (two boys and a girl, aged 11,4 and 2) now and how they will view us when they grow into teenagers and adults.
"The educational system is already full of lies about their entire identity as black childen in a predominantly white society, they grow with people and a society around them thinking they are somehow superior only because they are white. They grow with whitewashed beauty standards and history. we want to fight that at all costs.
"I as a white mother honestly tell my kids the truth about white invaders and how they re-wrote the history of their beautiful fatherland Nigeria and Africa as a whole.
"The honesty also matters when it comes to topics that are somehow uncomfortable for us as parents. Sex has been made a social taboo, something forbidden and sinful, but we are all only here because of sex education is the key to strong and self confident children.
"No adult will ever lecture our kids about their own bodies but us! they learn everything they should know, and even what society thinks they shouldnt know, from us before they can hear it elsewhere. That's also how you prevent sexual abuse. Nobody will ever be able to tell our kids how their body works and how they can be touched and abused because they already know the truth from home.
"We know that's not everybody's cup of tea, but we dont care. Even the bible says "the truth shall set you free" and the truth is the only thing they need to know."
Author: Kolade Ololade
Multiple Award Winning Blogger:: Content Provider :: Graphics Designer :: Social Media Manager :: PR :: Human Resource Enthusiast