A sex worker took to Twitter to refer to herself as an "educated sex worker" as she celebrated her graduation ceremony.
She shared a nearly naked photo of herself on a stripper's pole and another where she was dressed in her graduation gown.
"Just a reminder that the sky is the limit," she wrote, adding, "an educated sex worker".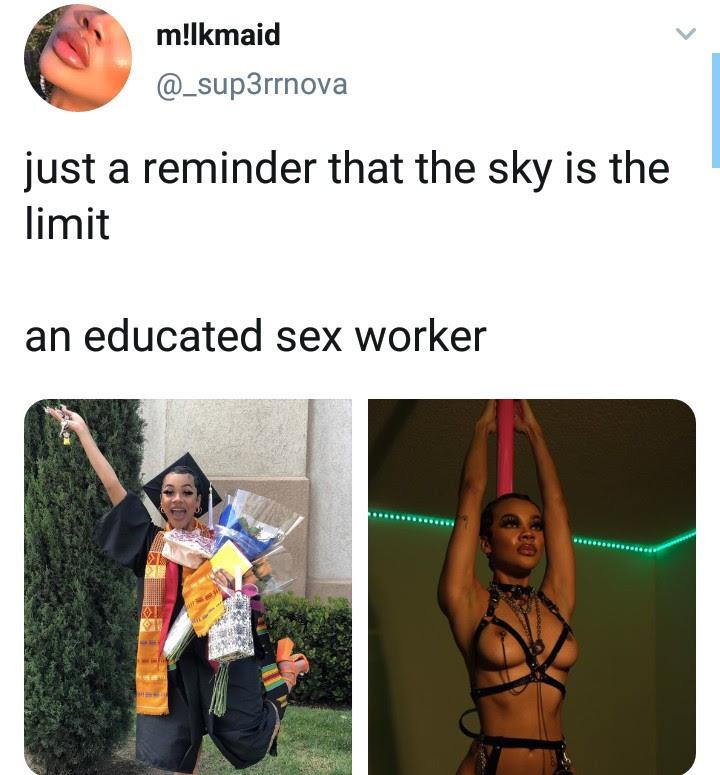 In a follow up tweet, she made it clear that her sex work days are far from over by sharing a link to her OnlyFans account.
Author: Kolade Ololade
Multiple Award Winning Blogger:: Content Provider :: Graphics Designer :: Social Media Manager :: PR :: Human Resource Enthusiast