Usain Bolt has shown the world his newborn daughter's face for the first time and he also revealed her name.
The award-winning Jamaican sprinter, 33, welcomed a daughter in May with his girlfriend Kasi Bennett and he revelaed today that his daughter's name is Olympia Lightning Bolt.
He shared photos of his daughter as he celebrated his girlfriend Kasi on her 21st birthday.
He captioned the photos: "I want to wish my gf @kasi.b a happy birthday and To let u know I am happy I get to spend ur special day with u. I want nothing but happiness for u and will continue to doing my best keeping a smile on ur face. Now we have started a new chapter together with our daughter Olympia Lightning Bolt I look forward to what the future will bring for us but be reassured that I will be the ROCK for this family. I Love you and happy 21th birthday."
Usain Bolt is an eight-time Olympic gold medalist, world- record holder and fastest man in history.
See the photos below…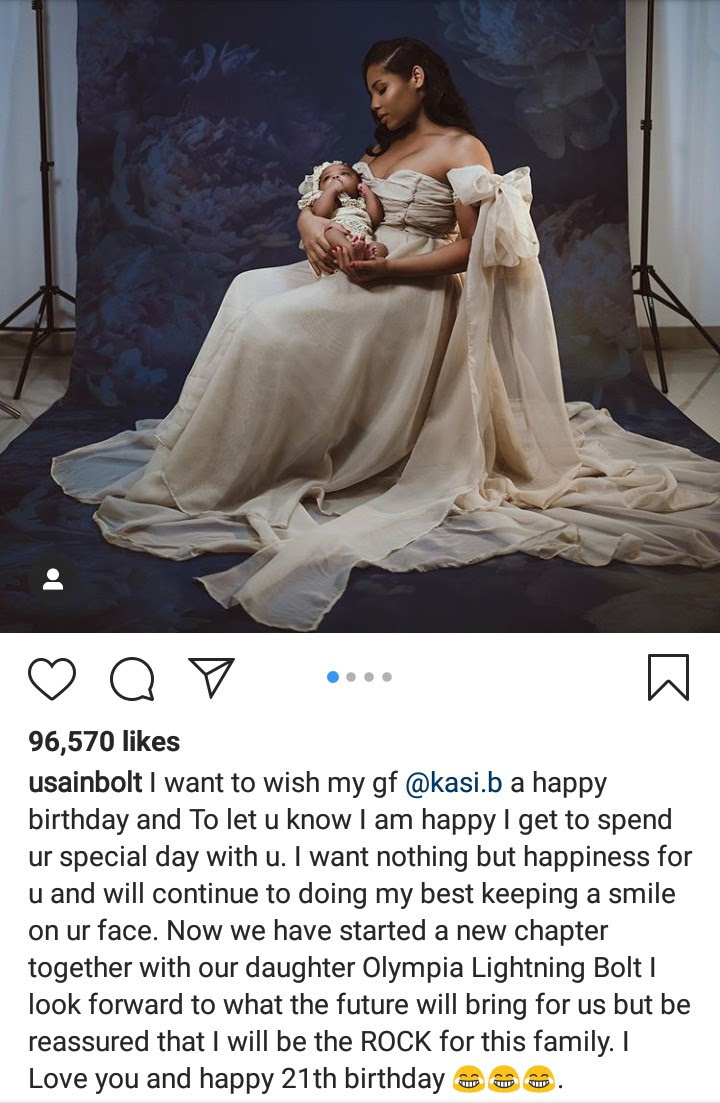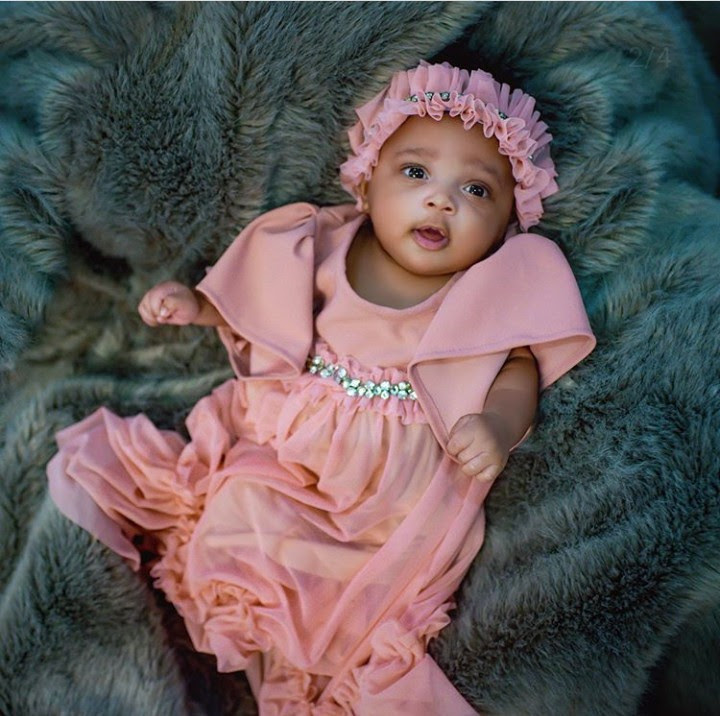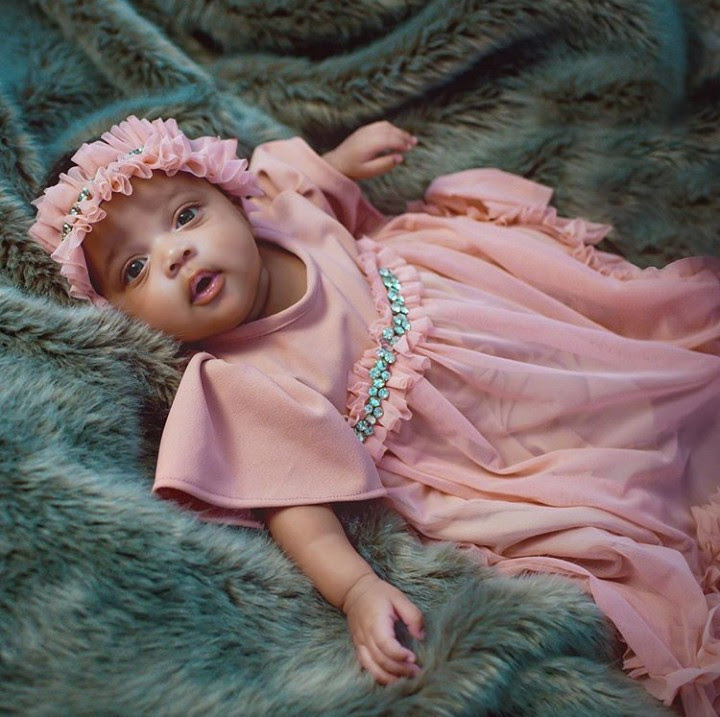 Author: Kolade Ololade
Multiple Award Winning Blogger:: Content Provider :: Graphics Designer :: Social Media Manager :: PR :: Human Resource Enthusiast