DaddyFreeze has taken to his Twitter handle to mock popular Nigerian doctor and Twitter Influencer, Dr. Olufunmilayo, who has been accused of sexual abuse by a Nigerian Female doctor residing in the United Kingdom.
In the wake of the Hushpuppi saga, Olufunmilayo took to his Twitter handle to attack Freeze for "fraternizing" with Hushpuppi and dining with him while he was in Dubai.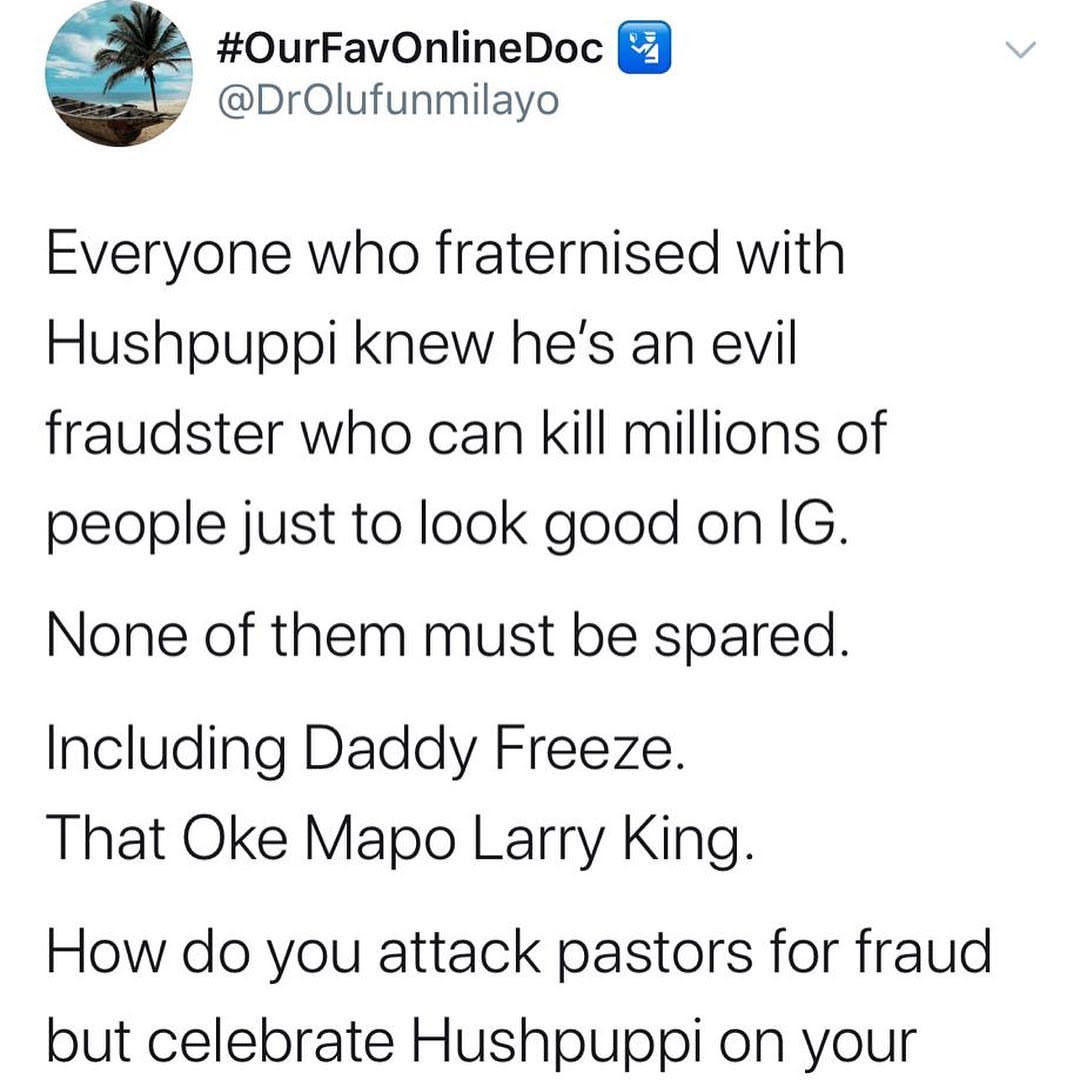 While reacting to the sexual abuse allegation, DaddyFreeze called Dr Olufunmilayo a hypocrite. According to the OAP, Olufunmilayo dragged him over Hushpuppi despite having a "cupboard full of skeletons".
Bruv, Dr FUNMILAYO dragged me over Hushpuppi. Today Na him turn. He is a perfect definition of a hypocrite, Dragging Daddy Freeze while groaning under the burden of a cupboard full of skeletons. Trolls think dragging would erase their own pain. So Dr FUNMILAYO is even a man. Freeze wrote on his Instagram page
He also prayed against Trolls in his caption;
"I pray that those who troll us get trolled back like Dr FUNMILAYO who is currently being dragged on Twitter.

This year go rugged o." he wrote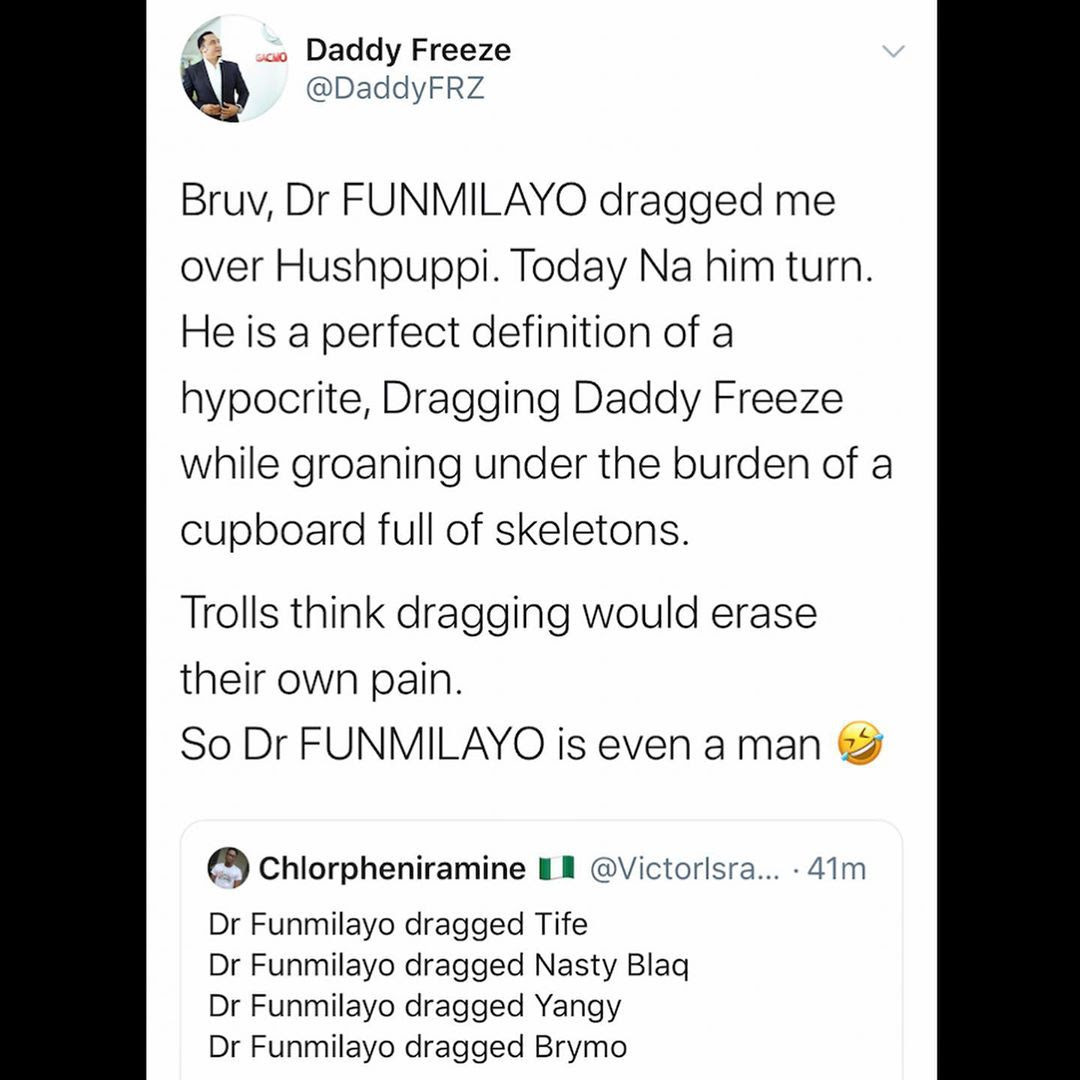 Author: Kolade Ololade
Multiple Award Winning Blogger:: Content Provider :: Graphics Designer :: Social Media Manager :: PR :: Human Resource Enthusiast